The Learning Journey is a methodology that will revolutionise the paradigms of employee development, follow-up and retention, supported by learning and engagement technologies.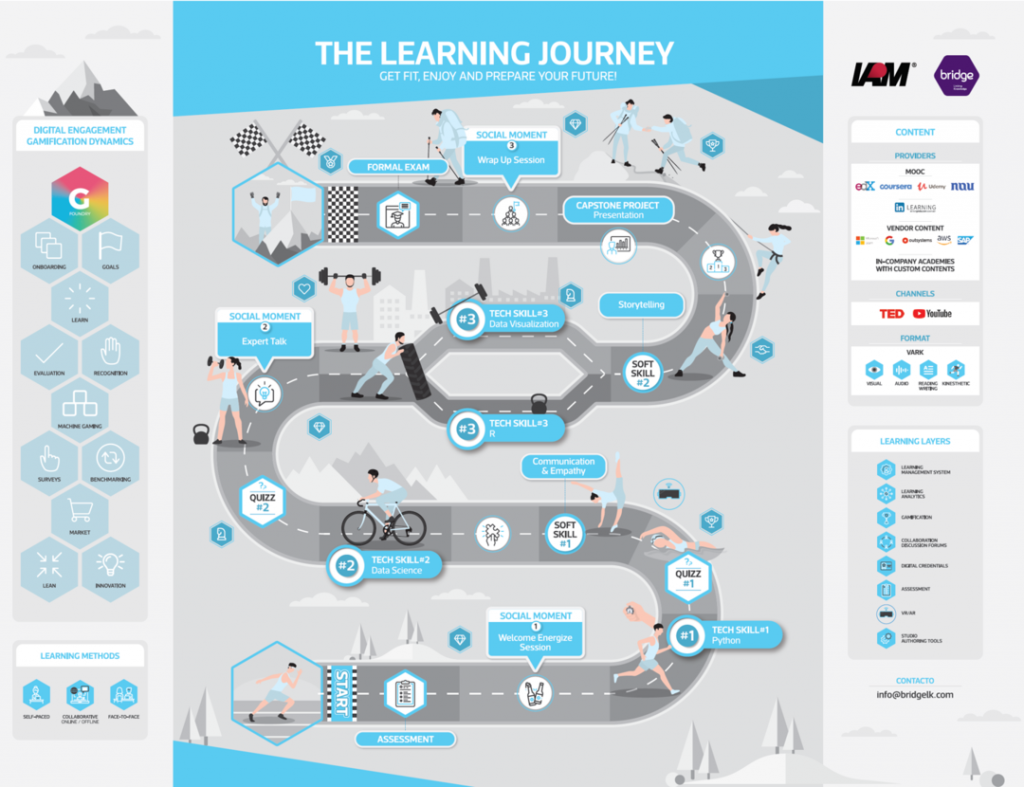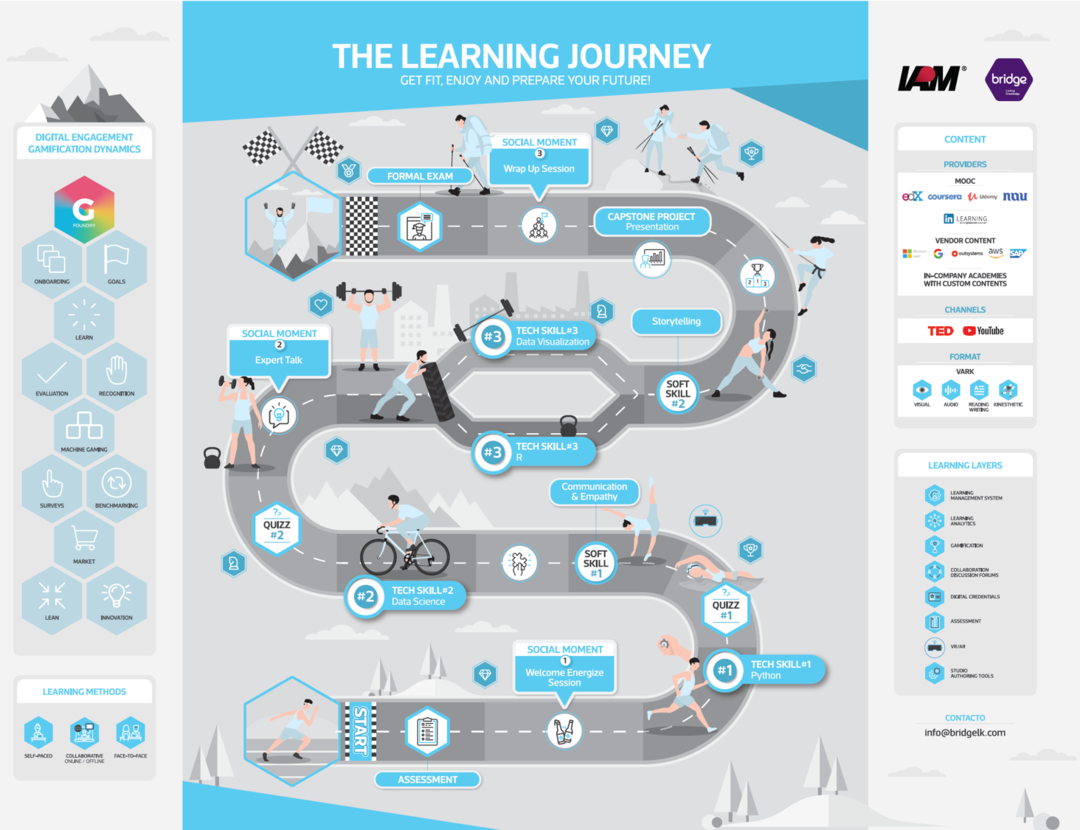 The infographic with the consolidated vision of the BridgeLK and IAM training model that allows companies to create "upskilling" programs with a digital-based learning experience that joins Soft Skills with Hard Skills, face-to-face and online sessions, social moments and use of granular content with micro certifications, assessment tools and issuance of digital certificates.
With the elasticity of a multiplatform program, we use GFoundry as a hub that consolidates all these experiences through a mission, its digital engagement modules and the gamification mechanism with the attribution of points and badges through the achievement of objectives, rankings and prize market.
The easy access and appealing design motivates employees to embark on missions with learning dynamics, innovation, virtual reality, performance evaluation, definition of individual and team goals, recognition among colleagues and hierarchies, among others.