One Platform, all the advantages
A powerful tool powered by gamification with a wide range of modules, which can be used in many ways across multiple devices, to help organizations solving different business challenges through the engagement of employees, partners and customers.
Security
Secure and stable with permanent updates.
Efficency
All features developed to guarantee synergies and ready to use according to needs – multiple modules address multiple needs.
Productivity
More efficiency guarantees more productivity. Implement dynamics and analyse results through a simple and intuitive backend.
Learn
A fast learning experience with excelent results. Employees swiftly onboard the same solution.
Multi-platform

Available on all platforms: Web, iOS and Android
SaaS
Optimised cost of ownership, full integration and continuous maintenance and support.
Multilingual
Available in seven languages for Web, iOS and Android.
Integration
Integrate with your existing platforms using API's and use our Gamification Engine.
Engagement must be measured!
GFoundry´s Engagement Thermometer is our happiness monitor that helps your company understand how your people really feel about their job, their managers and company culture…and if they feel really… happy.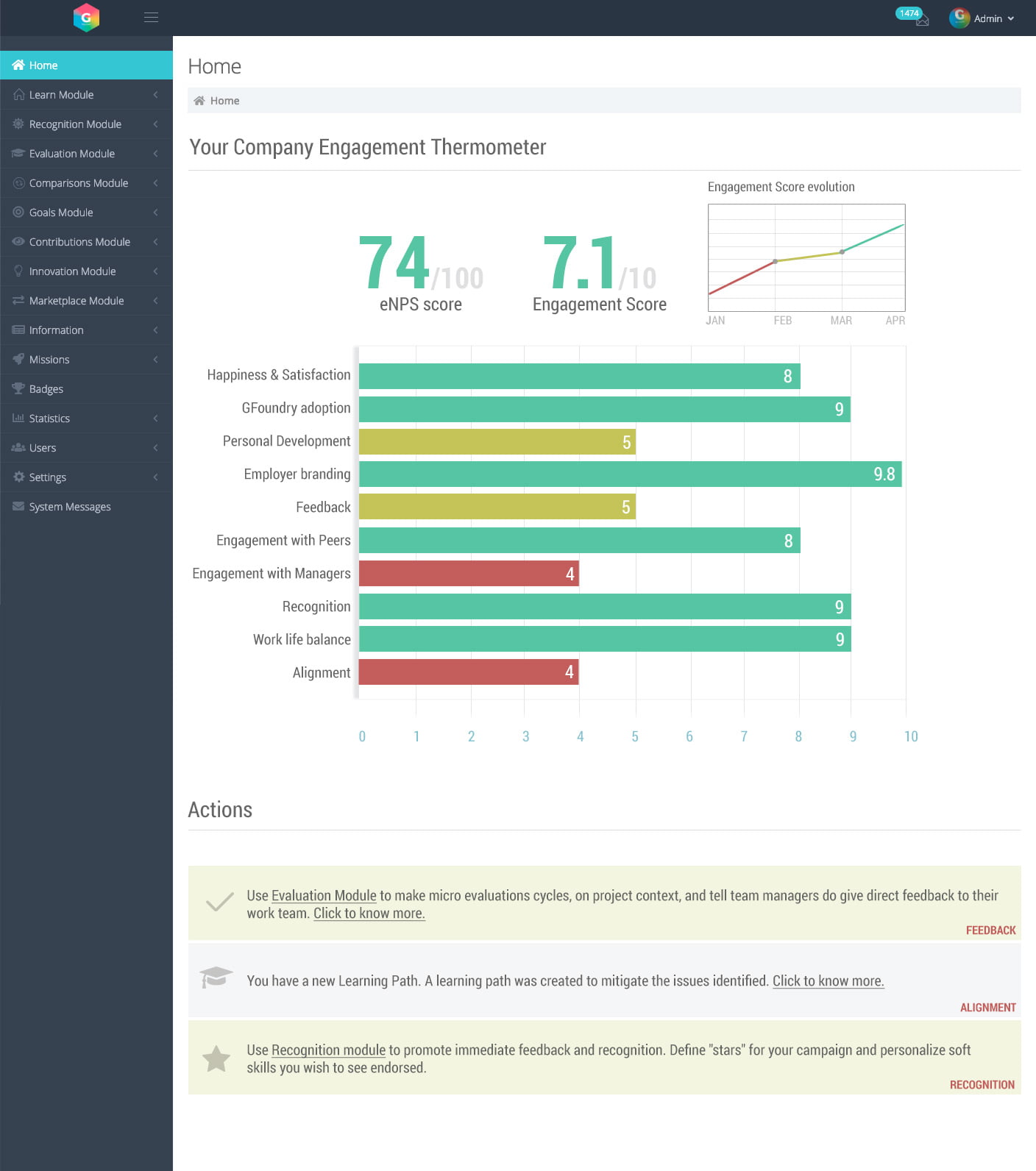 Better Understand Your Employees!
GFoundry Engagement Thermometer allows you to follow key trends and patterns across your company through continuous employee feedback. Know exactly where your actions are impacting, and what areas and teams need your support.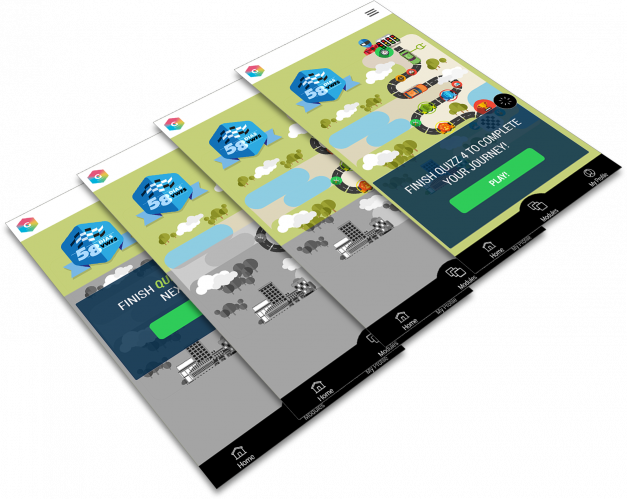 Add a Player Journey Map!
With GFoundry you can create missions by adding a Player Journey! Use your own characters that illustrate the steps, needs, goals, thoughts, feelings, opinions and expectations of your players!
Gamification Engine
Who says work can't be fun?

Organizations that create opportunities for fun on a regular basis are more likely to engage and retain their employees.
With GFoundry Gamification Engine you can reward your community by setting milestones, setup badges and all the gamification design for your project.
Awards
Users can win different types of prizes using GFoundry Market Module
Badges
Reward players assigning badges. Milestones can be set for the achievements.
Leaderboards
Players are organized according to their performance and compared with the overall company ranking or segmented by groups
Virtual Coins
The achievements can be rewarded. The coins can be used to buy things or unlock actions.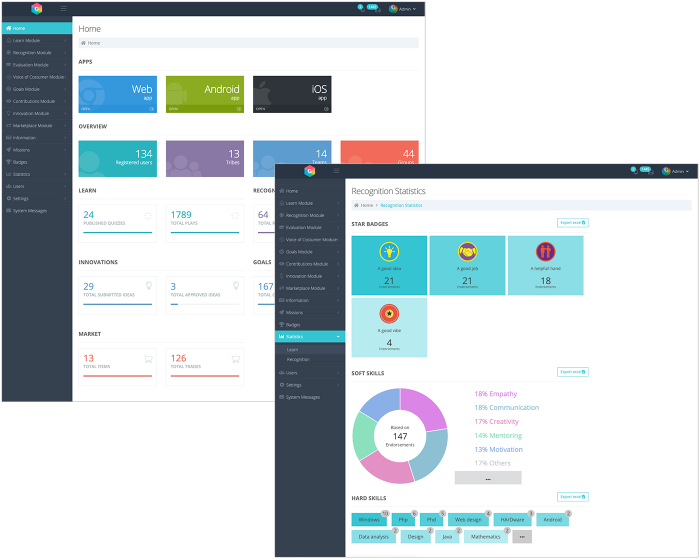 Analytics: Track and report
What's the saying: if it doesn't get tracked it doesn't exist? That certainly goes for gamification programs.
Tracking is important for a number of reasons: It helps the participants know where they stand and how to improve; It helps the program leader understand if the program is actually driving the business goals you set out to.
Socialise and Communicate!
Aggregate your community members by interest groups and promote agile communication mechanisms using push notifications, news, events and real-time chats.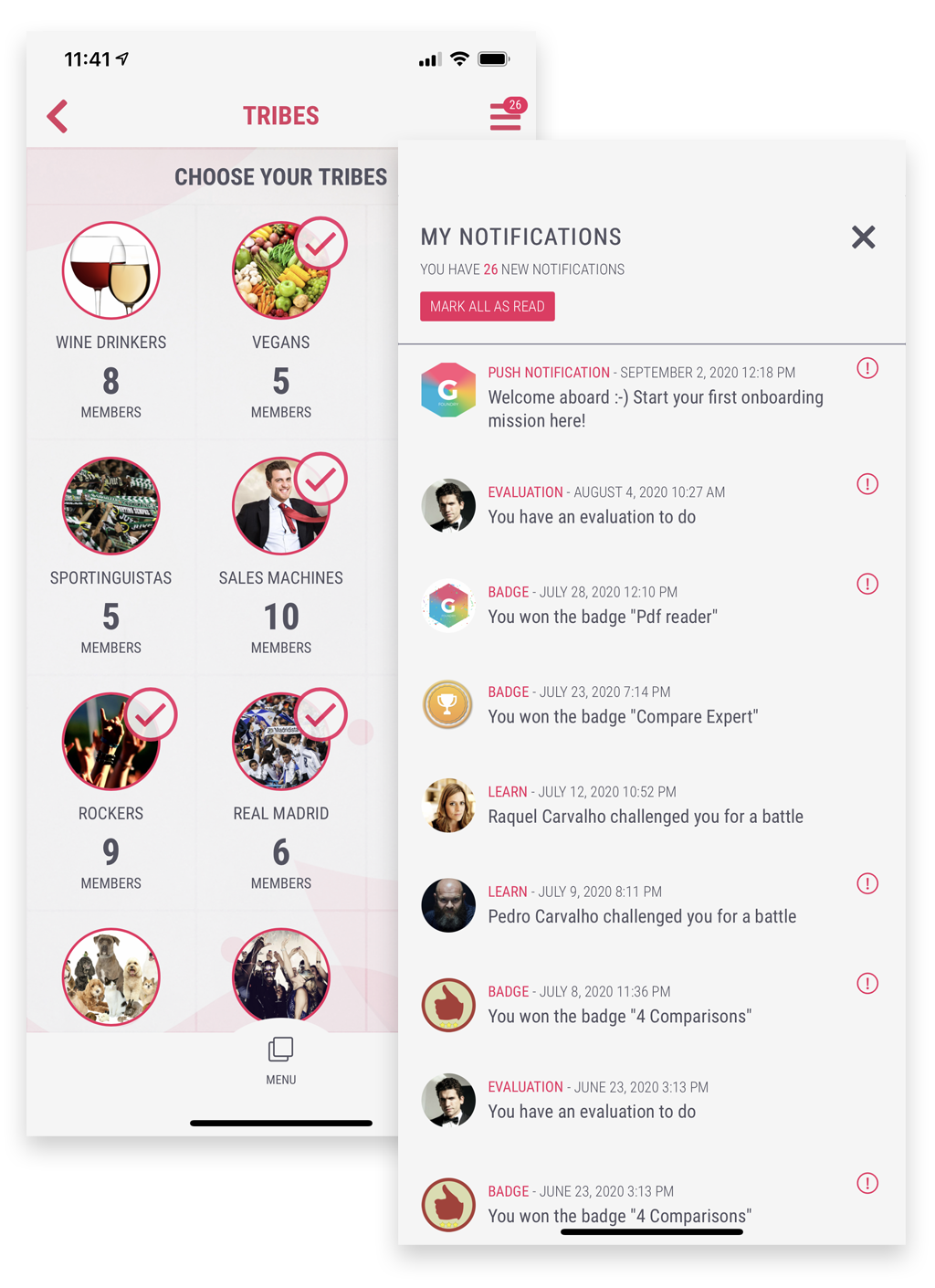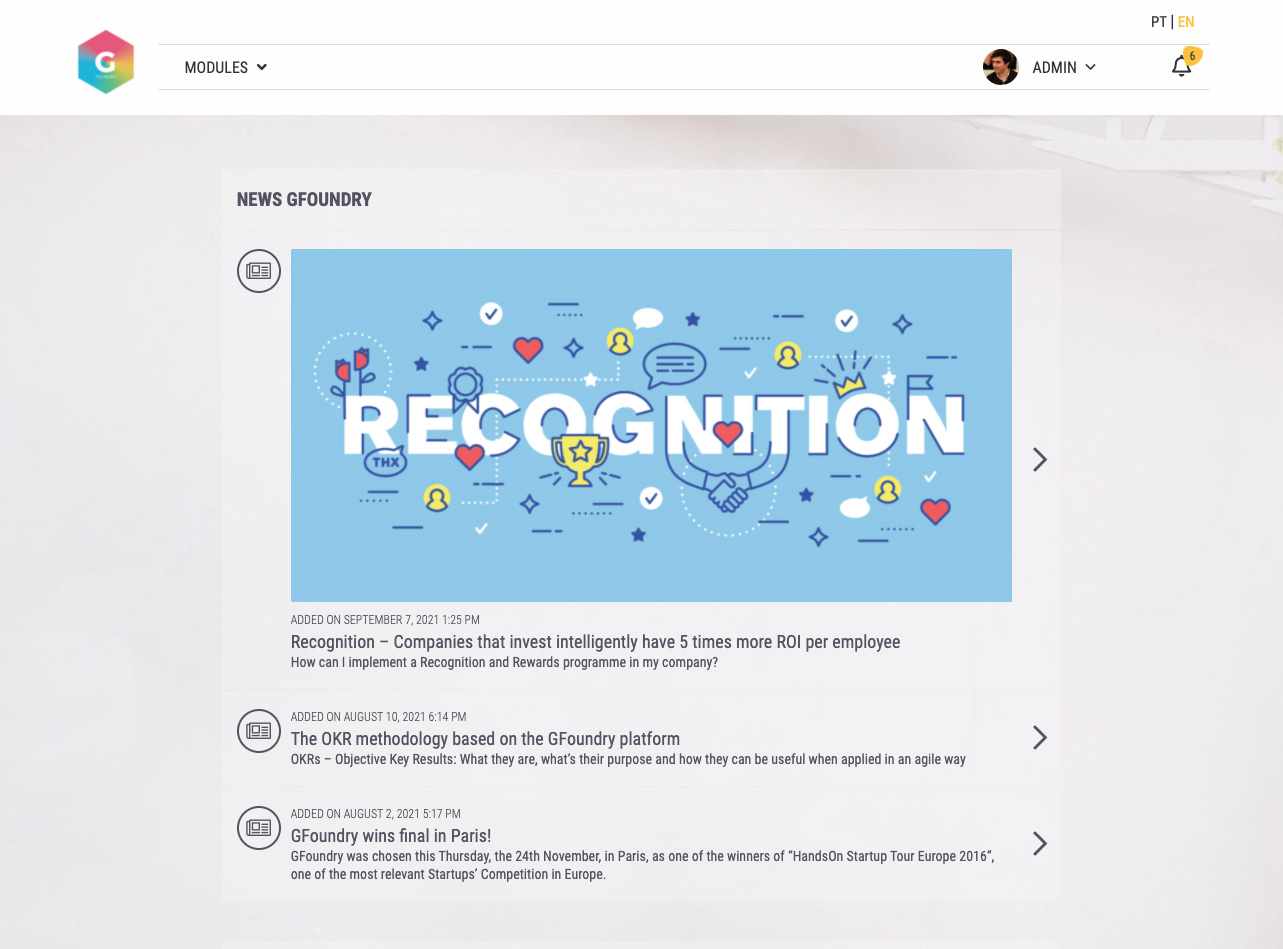 More than an Intranet!
The GFoundry platform can act as a sophisticated alternative to traditional "intranets", being able to function as a repository of various types of content, a space for communication and corporate messaging, among many other features!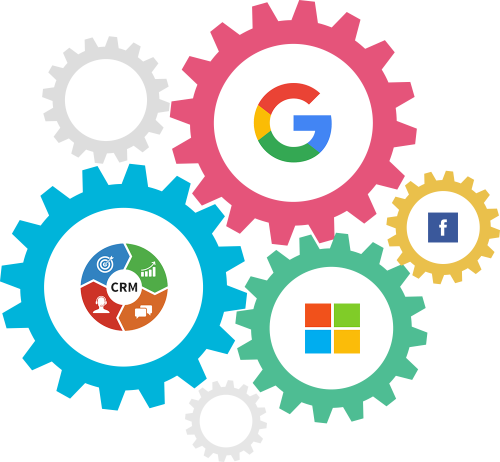 Integrations
GFoundry can integrate with your existing platforms, such as HR management, Sales automation, Marketing automation, and much more to import or export relevant data.
LMS – Social Collaboration – Intranet/Portal – Partner Channel – Workflow Management – Performance Management
Available on the main Platforms
Web, iOS, Android