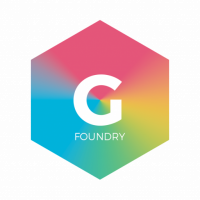 GFoundry is a talent management platform that uses AI and a powerful gamification engine to boost employee engagement!
WHO SUCCEEDS WITH US
Meet some of our projects
Find out how some of our customers are transforming their organisations using GFoundry.
UNLEASH THE POWER OF DIGITAL ENGAGEMENT WITH GAMIFICATION!
Transform your employees' talent cycle into unforgettable digital experiences!
We have created a digital engagement platform with

gamification

that offers a diversity of solutions
to fulfill these needs and the requirements of different Employee Journey milestones.

SOLUTIONS THAT BOOST ENGAGEMENT, PERFORMANCE AND DEVELOPMENT
Create the 21st Century Workplace
Connect systems, tools and data to empower your workforce in an increasingly digital world!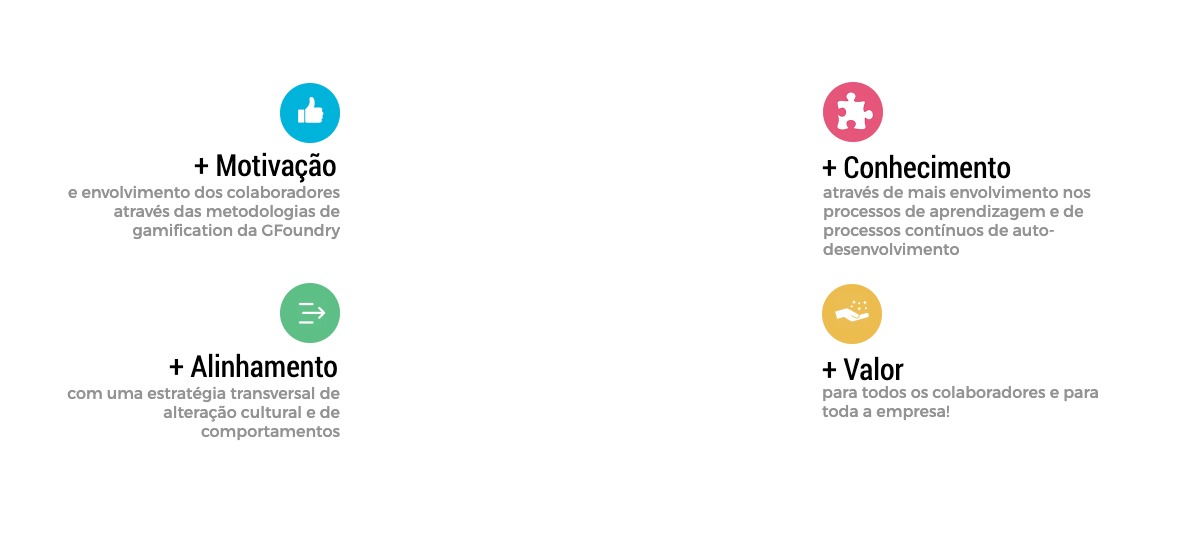 + Motivation
and employee engagement through GFoundry gamification methods and software modules

+ Alignment
with the corporate strategy and culture

+ Knowledge & Development
achieved through a greater engagement during the training processes and continuous communication

+ Value
for your employees and your bottom line!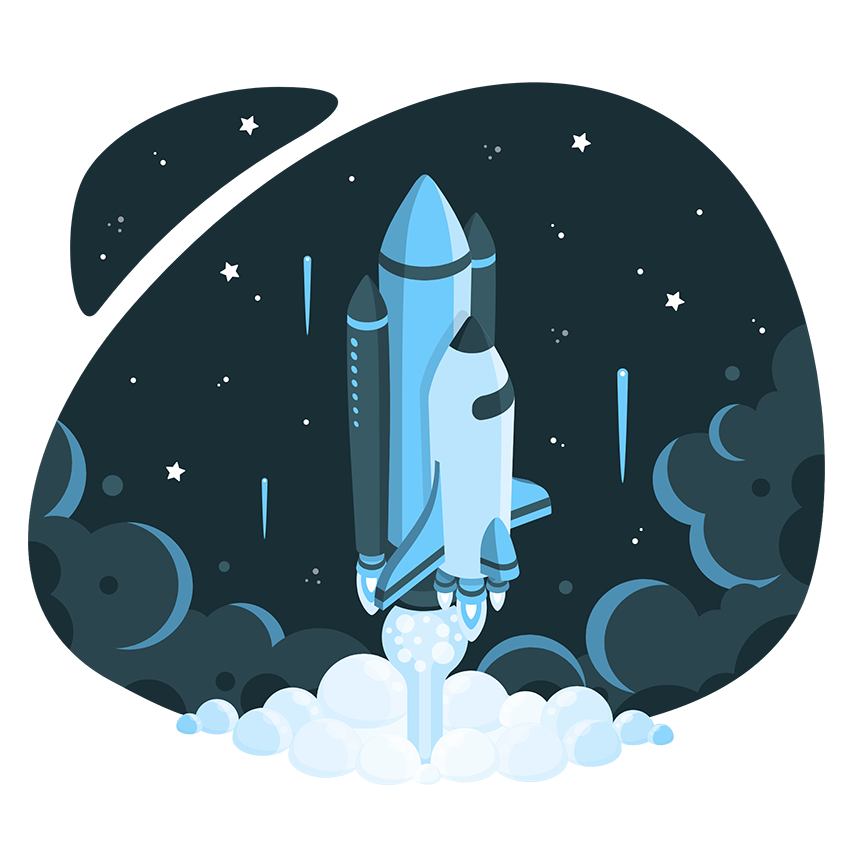 THE IMPORTANCE OF OUR PARTNERS
Effective Solutions Powered by Talented People
We rely on our partners network to help our clients from the analysis of the challenges to the final implementation of the project, without forgetting the constant monitoring and analysis of the metrics initially defined.
TOTALLY CUSTOMIZE YOUR APPS
Your Brand. Your Content.
One App aligned with your brand and purpose
All content is easily adjusted to the different needs and segmented by groups of users or geographies.
GFoundry Apps – Web, Android and iOS – are totally customizable and will reflect your communication and implement your Employer Branding.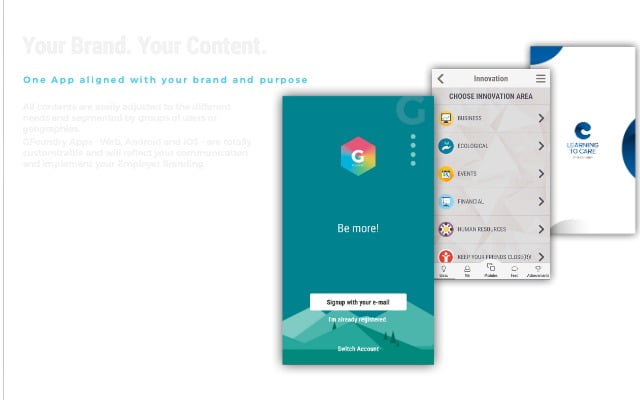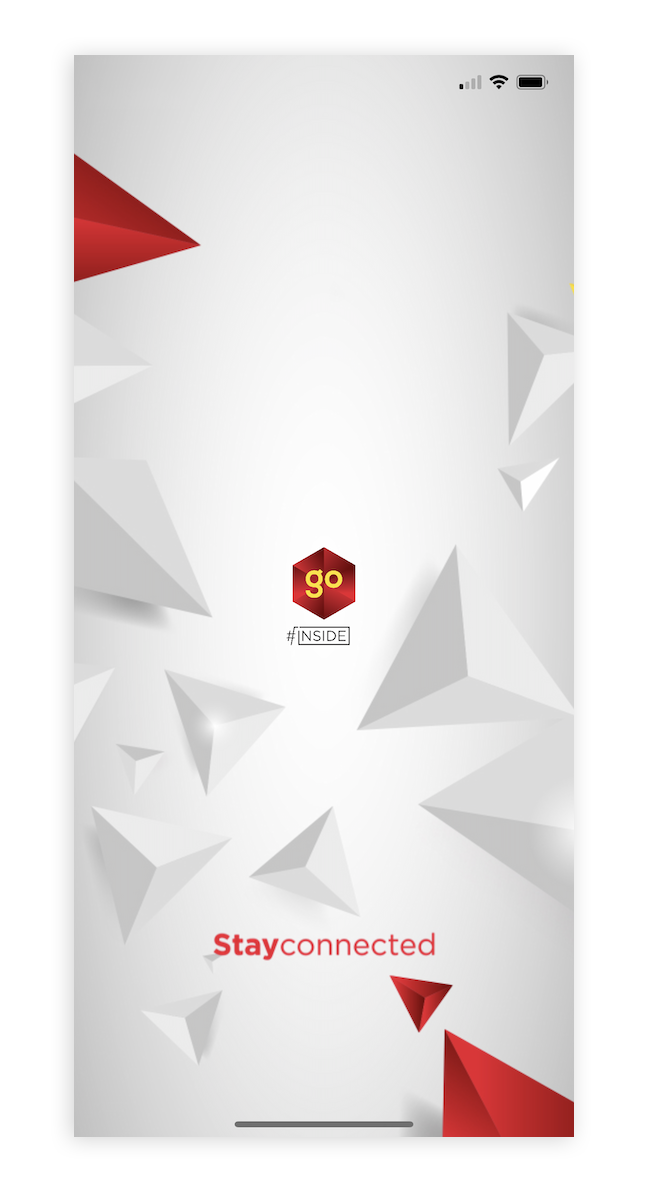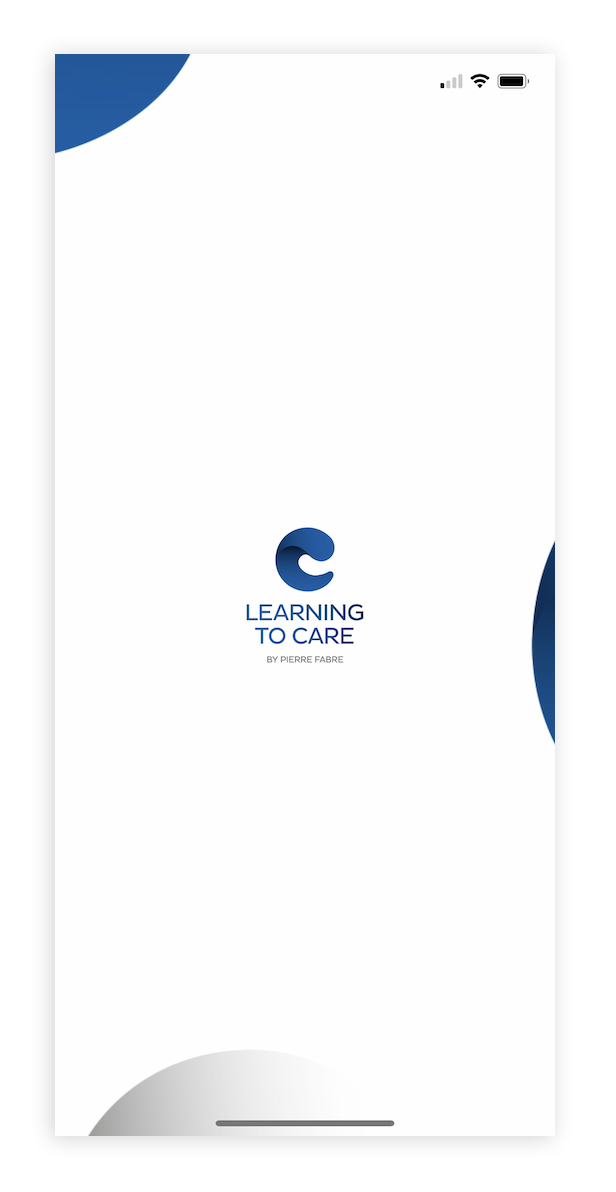 CONNECT GFOUNDRY WITH THE TOOLS COMMONLY USED BY YOUR COMPANY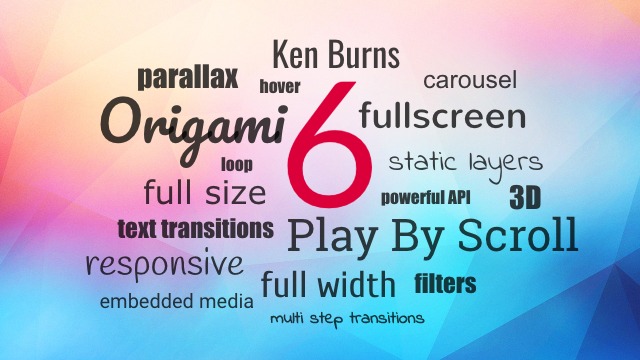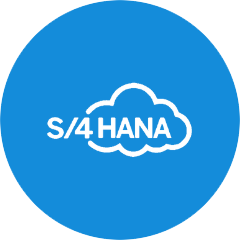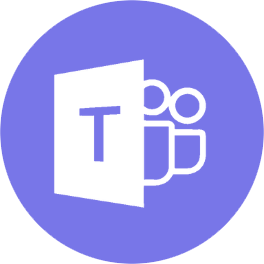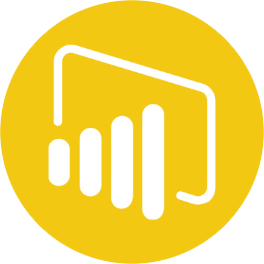 Integrate GFoundry with
your favorite platforms
You can make workflow automations using your favorite
tech tools, from CRM's to communication apps,
to increase engagement and productivity throughout the year.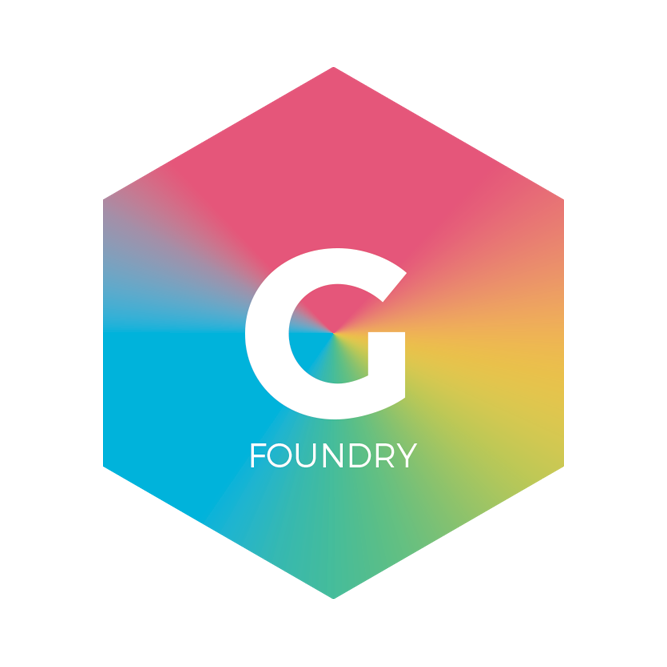 WHAT OUR CLIENTS SAY ABOUT US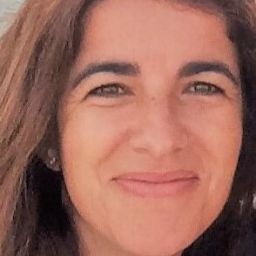 "Gamification seemed to be the right way to modernize our training system for our pharmaceutical employees, since it is more focused on the main message that must be given to the final consumer (pharmacy client). We wanted to develop a dual platform with the traditional site – where we would have the most extensive content for those looking for in-depth training – but at the same time, explore the quick tips / key messages to more easily retain our products in the face of increasing competition. " Read more here!
Mariana Caraça
Marketing Diretor, Pierre Fabre Dermo-Cosmétique Portugal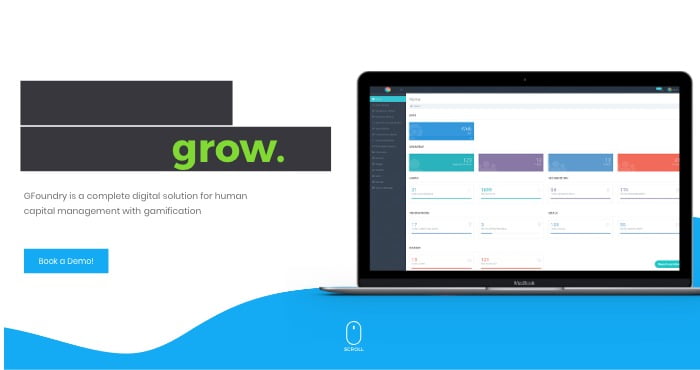 Make your
talents
shine.
grow.
Global leading solution with gamification to help organizations unleash the power of engagement.
Book a Demo!