The flexibility of our platform with a wide range of modules, will allow our clients to solve many business & HR challenges. The following solutions are listed as use cases, if they don't answer your business challenge be sure to contact us for more information.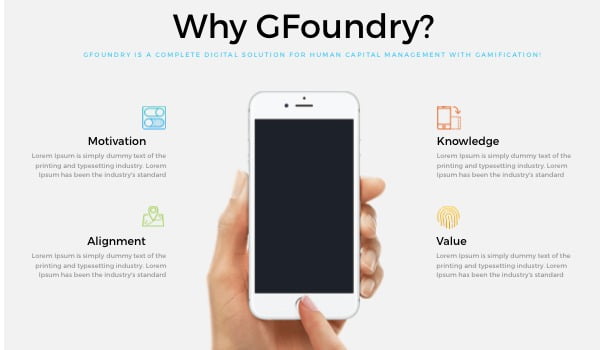 + Motivation
and employee engagement through GFoundry gamification methods and software engine

+ Alignment
with the corporate strategy and culture

+ Knowledge & Development
achieved through a greater engagement during the training processes and continuous communication

+ Value
for your employees and your bottom line!
1. Sales
Power your sales teams with gamification and knowledge
Motivate sales teams to input high-quality accurate data into your sales automation system and automatically reward them for recording their activity :
Closing opportunities, qualifying leads, achieving a sales quota…
Assign challenges based on a group, role, geography.
Create competitions with public rankings and recognize top players.
Gain insight into what motivates your sales team with detailed analytics and reports.
Modules typically used
Learn
Recognition
Goals
Market
Surveys
Machine Gaming
2. Service Desk
Improve the value of first-tier professionals and enabling them to resolve more issues at the first-tier.
Manage your people by driving behaviors that lead to better customer service quality and satisfaction.
Increase first-tear resolution
Enable your first-tear team (how to create KBAs; how to search KBAs; how to attach KBAs; how to monitor call wait time; when to escalate)
Create competitions and reward your first-tear team when: close without escalation; Create knowledge base articles (KBAs); Use KBA; Attach KBA; Reduce call time; Increase quality
Promote requests/incidents closed without escalation and set your performance goals (quality maintained within  %; Response time maintained within %)
Foster collaboration and recognition: bring players from tier-3 support and management on board
Modules typically used
Learn
Recognition
Goals
Market
Surveys
Machine Gaming
3. Learning and Development
All content at the tip of your finger to combat the Forgetting Curve
Learning is important to drive business results, safety or compliance initiatives. Yet learners forget 90% of what they learn, and even 100% course completion doesn't guarantee behavioral change. This is where training reinforcement or learning repetition comes in. Repetition, or retrieval practice is proven to combat the forgetting curve, and behavioral cues and notifications drive performance that makes use of learning.
Encourage learners to progress through content, motivate action, influence behavior, and drive innovation.
Encourage learners through challenges and goals.
Motivate learners to move through instruction and to accomplish goals.
Drive innovation by developing experiences that promote innovative thinking.
Build necessary skills via earning points, badges, and completing a journey.
Foster knowledge acquisition through repetition (micro-learning).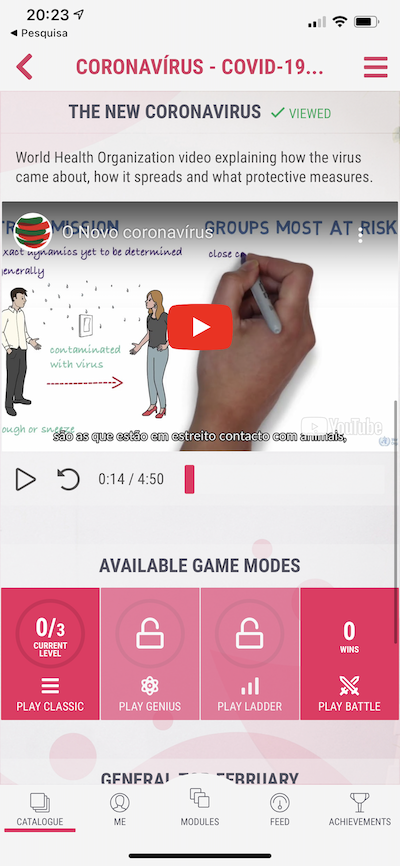 4. Safety Training, Certification, and Compliance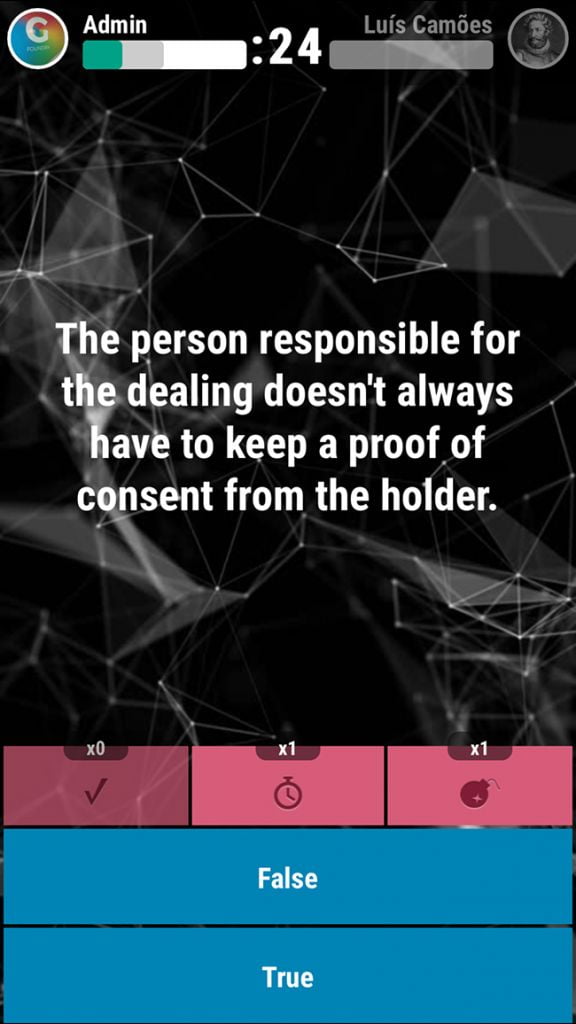 Create purpose and fun!
Encourage learners to progress through content, motivate action and influence behavior by increasing course completion.
Encourage employees to participate actively in safety training exercises
Increase and maintain interest in material by integrating goals and point systems to everyday tasks
Inspire employees to integrate safety training and compliance into their daily work.
Make sure employees maintain boring content such as GDPR or health and safety at the top of their mind.
5. Attraction, Assessment and Recruitment
Engage candidates from day 1 – power your employer branding
Gamification personalizes and adds a fun element to the whole boring recruitment process. It encourages the candidate to engage with your company by providing stimulating content and recruiters also check candidates' aptitude, creative thinking and problem solving capabilities.
Create a assessment journey with shorter questionnaires and faster response time, keeping candidates more engaged and reducing the likelihood that they'll switch off midway through the process.

Give candidates immediate feedback and encouraging communication during testing period

Create a powerful way to enhance an organization's employer brand and value proposition

Make transition into company and onboarding exciting and stimulating

Give hiring managers strong analytics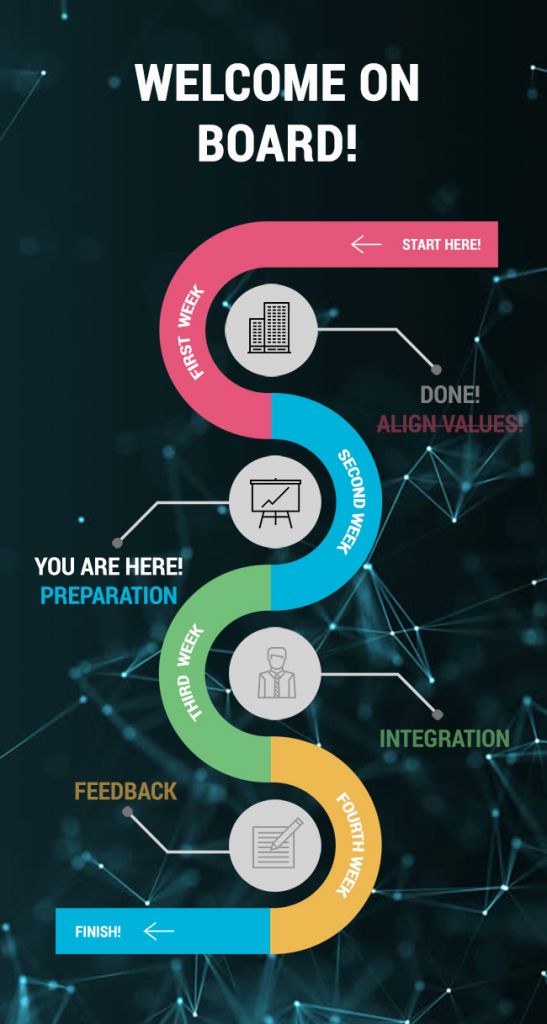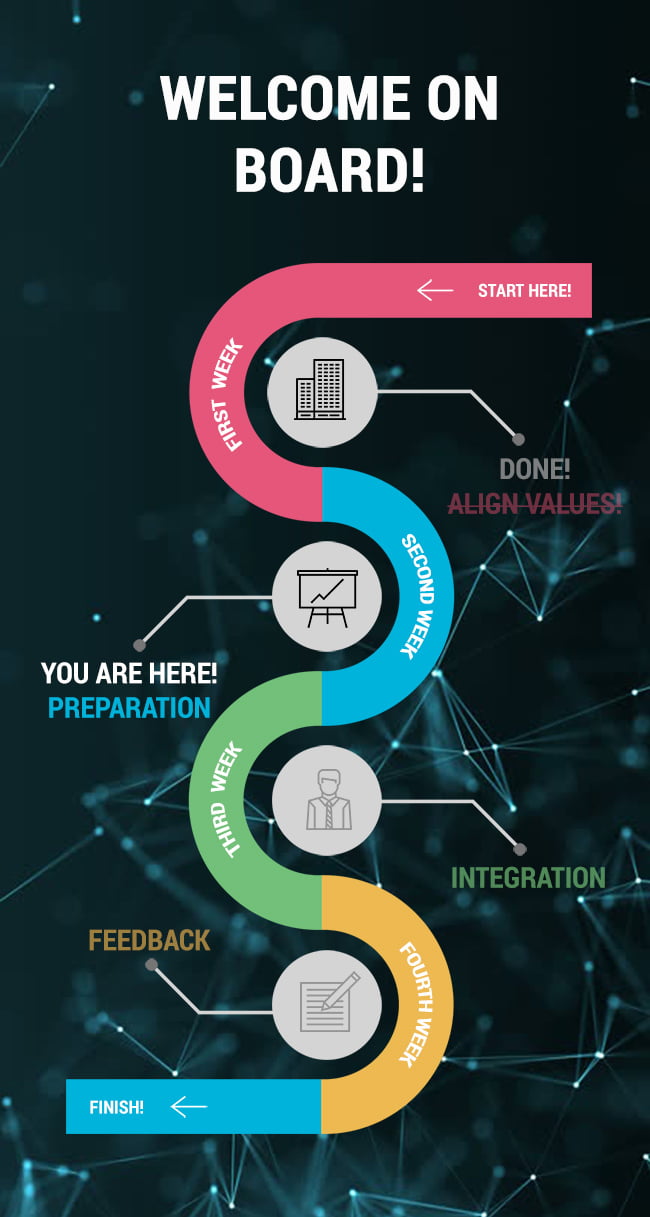 Gamify Your Onboarding and see retention and engagement improve
According to an Aberdeen Group study, 86% of new employees choose to stick with or leave the company within the first 6 months and new employees are 69% more likely to stick around for more than 3 years, if you provide them a well-formed onboarding.
Organizations with gamified onboarding have experienced a 48% boost in engagement and 36% improvement in turnover rate. Gamification can also mitigate some of the biggest onboarding challenges and mistakes.
7. Performance Evaluation and Appraisal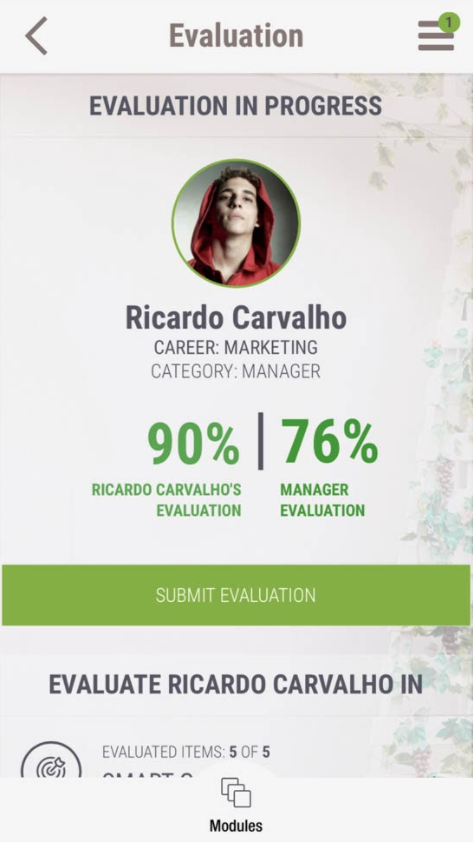 Continuous evaluation to help capture achievements throughout the year
The gamification of performance reviews fits naturally with the entire employee feedback process. Employees may feel like they never get a pat on the back, but adding gamification makes it easier for both bosses and peers to quickly give them a "pat on the back" that is more public. If the "pat on the back" is visible to the entire company, through a badge and it can be even more effective than a private message.
Insert your company Professional Careers, including the professional categories and weight for each skill.
Create multiple evaluation cycles, sequential or simultaneously per careers.
Evaluate competencies and objectives.
During the evaluation cycle, employees are invited to justify their auto evaluation following feedback from their manager.
Modules typically used
Learn
Recognition
Goals
Comparisons
Innovation
Evaluation
Surveys
Market
8. Call to Ideas  and Feedback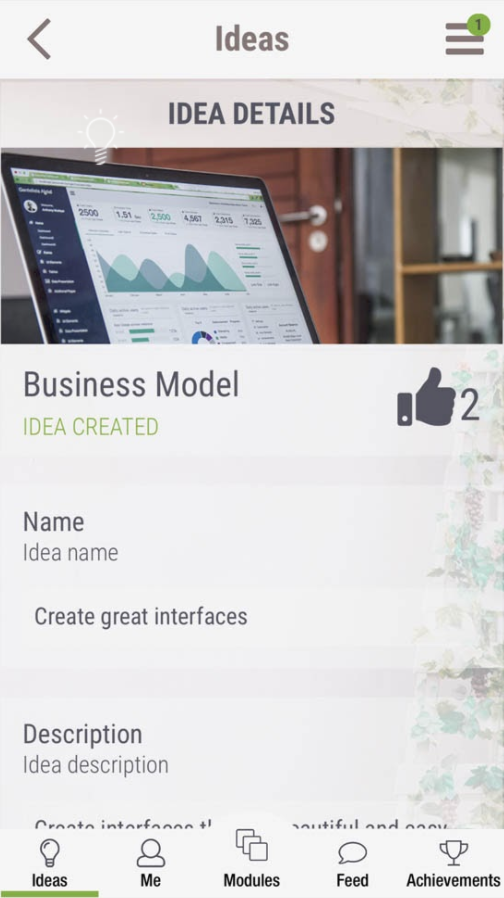 Drive innovation!
Encourage employees to participate in the organization's life through ideas to improve products, services, processes, boost revenue or brand awareness. Users can receive badges or accumulate virtual coins by giving suggestions, voting on ideas, giving comments, adding value to ideas from others, receiving votes for their ideas. The winning idea or the best ones can earn special prizes.
Promote a sharing culture: give voice to your employees: promote continuous sharing of ideas and feedback
Create an innovation ecosystem: transform creative ideas into business opportunities
The power of Crowdsourcing: connect specialists, gather insights from multiple sources and promote knowledge inside your company
Modules typically used
Learn
Innovation
Surveys
Comparisons
Market
Machine Gaming
9. Project Management
Improve project profitability and delivery metrics
The use of gamification for project activities provides beneficial increases in essential organizational and cultural attributes such as fun, engaging and exciting work climate, creativity and problem-solving skills, team cohesiveness, individual and team productivity, personal morale and retention, quality of work.
Trivial project management-goals that fit gamification approaches include:
Preserve high-quality work by checking for defects in completed jobs (track defect rates, items returned from testing, bugs in software development among others).
Task fulfillment on-time.
Improve the accuracy of task estimation by comparing the estimated effort to actuals.
Keep up with required administrative tasks like time recording, status reporting, issue logging.
Cost reduction by developing creative solutions that reduce original estimates
Increased revenue by discovering new add-ons for the project
10. Talent Management
The complete Engagement Cycle!
Create an efficient talent management system form A to Z with our G-Corporate platform, by implementing all our modules and enriching analytics to support business and HR decisions.
Turn your hiring process into a gamified experience, rewarding prospects for completing every step from application to start date. This will also increases the efficiency of your onboarding process.
Cultivate your company culture and retain employees that are valuable to the company.
Encourage employees to learn more and participate more in training
Performance evaluation with continuous feedback
Modules typically used
Learn
Recognition
Goals
Comparisons
Machine Gaming
Surveys
Market
Innovation
Evaluation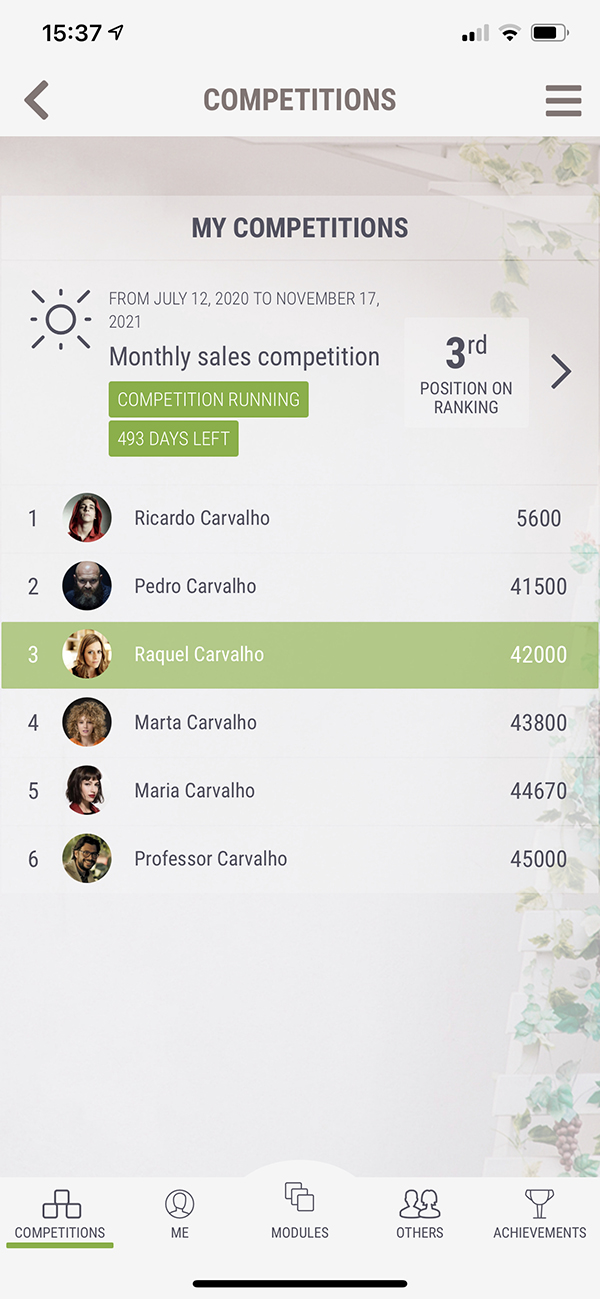 11. Competitions
Gamify your business. Start the game!
With our "Gamification Engine" and API´s you can gamify any data available in any of your business platforms CRM´s RP´s, using data for better business decisions
Creating a healthy competitive environment that includes daily feedback and recognition is in itself a powerful business enabler.
Competitions can:
Reward course completion (integrating with your LMS)
Improve and promote better service delivery (integrating with your own software)
Create more sales opportunities (integrating with your CRM)
Others integrations