The OKR Gamified Platform
A powerful OKR software to track the performance of business objectives. With Gamification.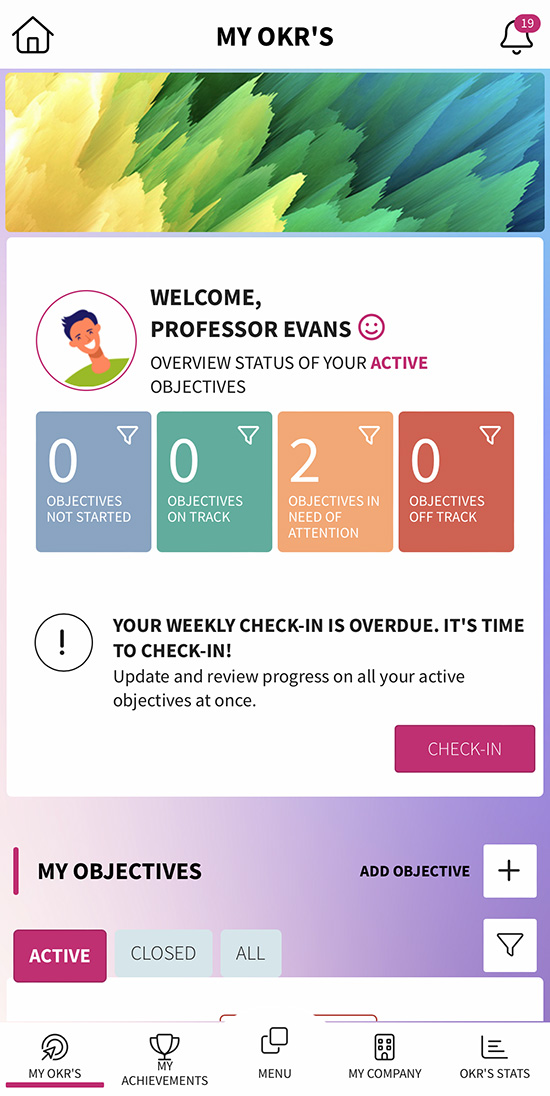 Bring your OKR methodology to life with GFoundry
Using our OKR software, teams and individuals can easily plan and set goals with the OKR method. They can also see the company's overall strategy and know how their work helps achieve bigger business goals.
GFoundry's OKR software includes tools for tracking objectives and key results and giving feedback on performance. This means regular updates to ensure everyone is on track and moving forward together.
Key Features of Our Dynamic OKR Software:
Robust OKRs and Initiatives

Visual Roadmap

Effective Due Dates

Innovative Gamification

Automated Check-In Reminders

Advanced Statistics with Filters

Progress Dashboards

KR's Activity Stream

Personal and Professional Objectives Setting

Mass Objectives Creation and Management

Efficient Objectives Status Follow-Up

Holistic Talent Management & Integrations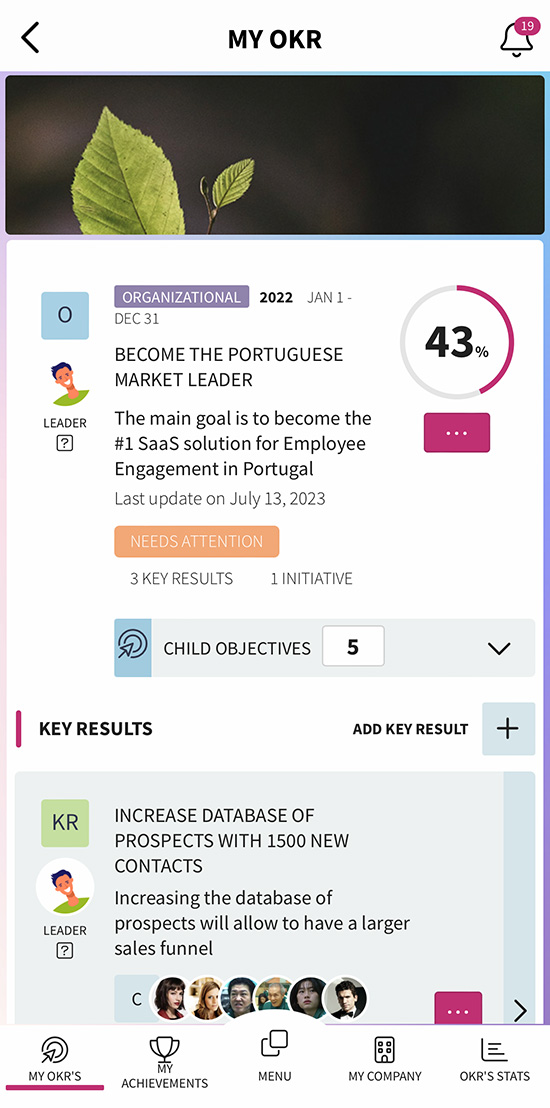 What makes our OKR Software different?
GFoundry OKR software helps companies set and track goals easily.
It's more than just goal-setting; it helps everyone stay on the same page and see how they're doing. It's easy to use, looks good, and matches up with your business plans.
What's special about it? It's user-friendly, so tracking work and getting feedback is smooth.
Plus, it can easily connect with our other tools for managing people.
And guess what? We've added fun game-like features to make it more engaging and help everyone do their best.
Improve your team's work with a mobile, user-friendly platform.
We started as mobile. Stay active, linked, and update your OKRs easily anywhere with the GFoundry iOS & Android apps.
Here are some key benefits of using GFoundry mobile apps for OKR management:
With a mobile app, staff can view their OKRs anywhere, anytime, on their phones or tablets. Better teamwork: Mobile apps make it simple for team members to share news and chat instantly. Better follow-up and oversight: Mobile apps allow real-time tracking of OKR progress. This makes it simple to spot weak spots and make fixes if needed.
Make OKRs Fun with Gamification!
Gamification helps make OKR more fun. It helps staff enjoy working on their goals. Here are some of benefits of our OKR Software:
More engagement and motivation: Gamification makes working on goals fun. This boosts employee's interest and drive.

Better team work: Gamification promotes cooperation. Staff are encouraged to help each other to reach their targets.

Improved performance: Gamification makes goal achievement engaging. This can boost staff efficiency and productivity.

More transparency and accountability: Gamification allows easy tracking of goal progress. It helps both staff and managers to check their progress.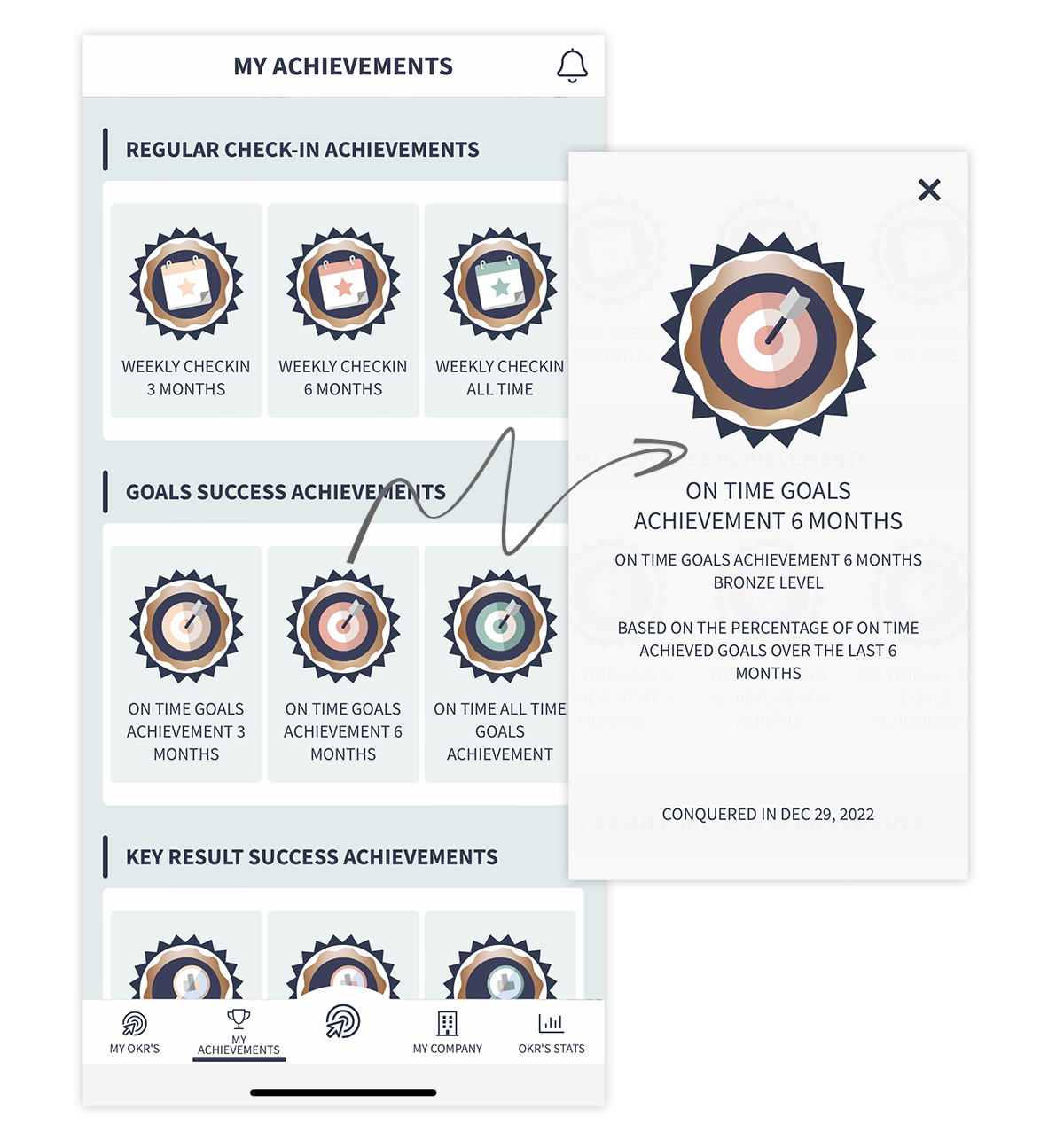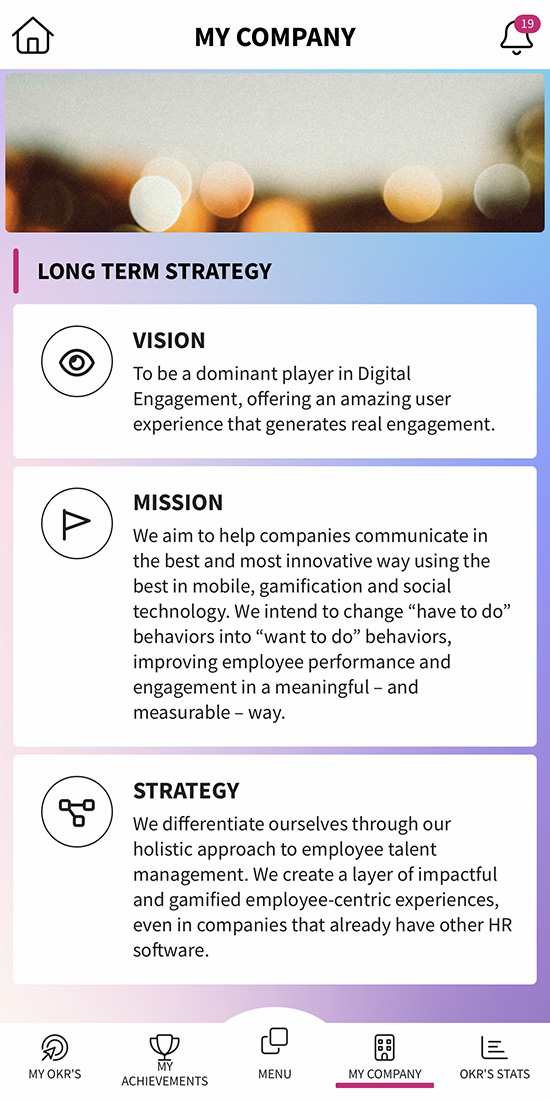 Many of Your Company's Employees Don't Understand Its Strategy *
A good strategy provides a clear path for your whole company.
GFoundry's OKR software is anchored in strategic planning and the OKR framework, ensuring that business objectives and corporate strategy are crystal clear.
It facilitates alignment between individual tasks and overarching business goals, helping teams not only understand but also actively contribute to the desired business outcomes.
Our platform emphasizes performance management and performance tracking, holding individuals accountable and ensuring everyone is aware of how their work propels the company forward, adding unparalleled value.
Ready to get started?
Take the next step and learn more about how GFoundry can help you.