Some Statistics on Benefits and Compensation in Organisations:
About 80% of employees would rather have new benefits than a pay rise;
72% of employees admit that an increase in non-monetary benefits would increase their job satisfaction;
Companies with more attractive benefits and compensation packages had a 53% decrease in their turnover rate;
79% of employees from Generation Z and Millennials recognise that an increase in their rewards for recognition would increase their connection with the company.
Source: Access Perks Blog
Nowadays, most organisations have a Compensations and Benefits plan for their employees. These are not necessarily just monetary compensations.
Depending on the Benefits plan, some examples might include additional holidays, health insurance, gift vouchers, among many other examples.
The truth is that often a Compensation plan tailored to the needs and tastes of employees can have a significant impact on their motivation and therefore their productivity.
Benefits can be linked to completing tasks and achieving certain goals, resulting in employees being more motivated to achieve certain rewards from your organisation.
If rewards are sufficiently aligned with employees' tastes and profiles, they will feel more challenged and focused on achieving what is proposed.
By combining a compensation plan with gamification, you can make the employee experience more interactive, dynamic and, above all, rewarding of their effort.
3 Steps to create a Benefits and Compensation Programme using the GFoundry platform
Here are 3 steps to help you effectively manage a Benefits and Rewards programme for your organisation:
Step 1: Measure
The first step in awarding compensation to employees who perform in line with your goals is to measure their performance.
With the Machine Gaming Module, you can gamify employee performance data in order to transform it into leaderboards. By giving visibility on the leaderboards, it is possible to implement a culture of healthy competitiveness, so that everyone wants to strive to reach the top!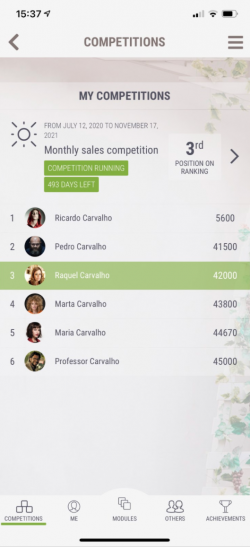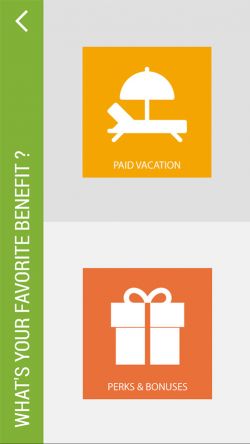 Step 2: Listen
Before defining what benefits can be given to employees, it is important to understand what benefits employees value the most. Depending on the community of each organisation, there are groups that have different preferences.
Through the Comparisons Module, you can give voice to the community and identify which benefits employees prefer most! Working through successive comparisons between two elements, employees answer and a ranking of preferences is generated for each employee. At the end, and after having the response of the whole community, a ranking of the organisation is generated, where it will be possible to identify the benefits most requested by employees!
Step 3: Reward
In GFoundry, every action on the platform can be rewarded with a badge. Badges are an important element of our gamification engine that allows users to be awarded 2 very important elements: Points and Virtual Coins.
Points are used to position employees in Leaderboards. Leaderboards promote a healthy competitiveness between people and teams as they give visibility to who is leading the top of the rankings in certain areas, which may be linked to Training, Recognition, among other modules.
Virtual Coins represent the balance that each employee has on the platform, which can be used in the Market Module. The Market Module works as a store, where the company can offer many benefits and perks that employees can exchange with their coins. Some examples of benefits can be vouchers, extra days of holidays or even contributions to social causes.
It is also possible to integrate the virtual world with the organisation's physical environment. Through Digital Vouchers, the company can distribute codes generated by the platform to various physical spaces, so that employees can exchange them for Virtual Coins.
This way, you can manage, in a more agile way, all the benefits that you give to your employees, always having access to what they can earn throughout the year.
Would you like to know more about GFoundry? Book a demo with us!