The Engagement Thermometer is one of the 12 modules available in GFoundry. Being an extremely agile and highly automated tool, our clients can use this module for 2 major purposes (that can work simultaneously or not):
Pulse Surveys;
Customised Assessments.
Pulse Surveys
The Pulse surveys represent an important tool for HR management when it comes to organisational climate analysis. These studies should be carried out on a recurring basis throughout the year to allow decision-makers to feel the pulse of the organisation and be able to act in case of drastic changes.
With GFoundry, through a set of 130 questions divided into 9 different metrics, it is possible to implement an Employee Pulse Survey in just a few minutes.
By defining the frequency of the study (which may be weekly, bi-weekly or monthly), questions are asked to employees on a scale from 0 to 10 (with coloured icons), allowing access to the Engagement Score divided into 9 metrics. The 9 metrics are:
Personal Development;
Engagement with Managers;
Engagement with Peers;
Happiness & Satisfaction;
Employer Branding;
Feedback;
Work-Life Balance
Alignment;
Recognition.
In addition to providing an overview of the organisation as a whole with regard to organisational climate, it is also possible to carry out this analysis by segments, either by functional teams or certain groups of employees. The answers are anonymous, so it is not possible to obtain the individual answers of employees.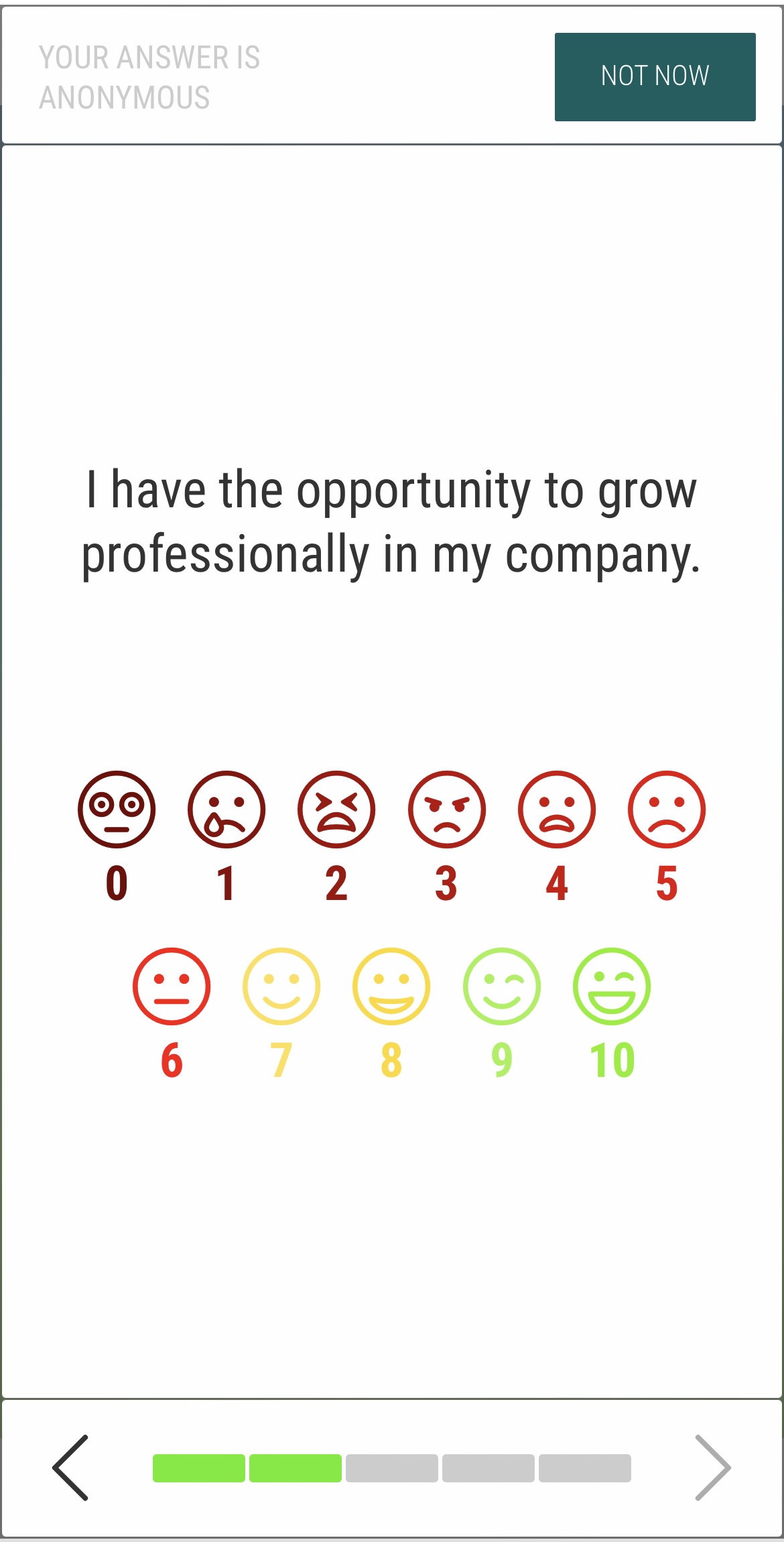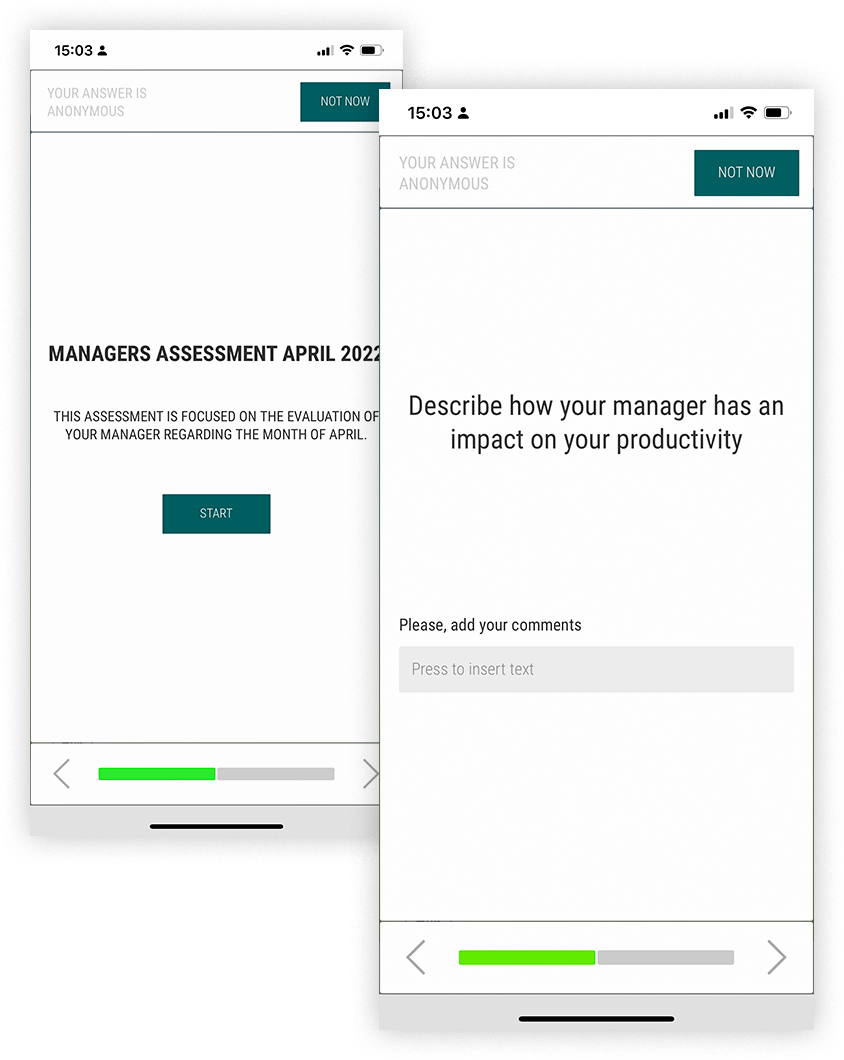 Customised Assessments
Using the Engagement Thermometer interface, the company can create customised assessment cycles for any purpose!
Either through scale questions (as it is done in Climate Surveys), or open-ended questions, or a combination of both, customised assessments may be created, in periods defined by the company, in which the employee may respond, also anonymously.
One example of the use of Customised Assessments could be the Assessment of Managers. The company can create pre-defined cycles in time in which employees will have to evaluate their managers, in order to have more information about their performance.
Dashboards
You will be able to access all the data generated from your community's responses.
The available dashboards allow you to view the score by category and topic, and you can also apply filters.
All data can be exported in XLS format for further analysis.