Innovation Management and Feedback
Give your employees a voice: promote the continuous sharing of ideas and feedback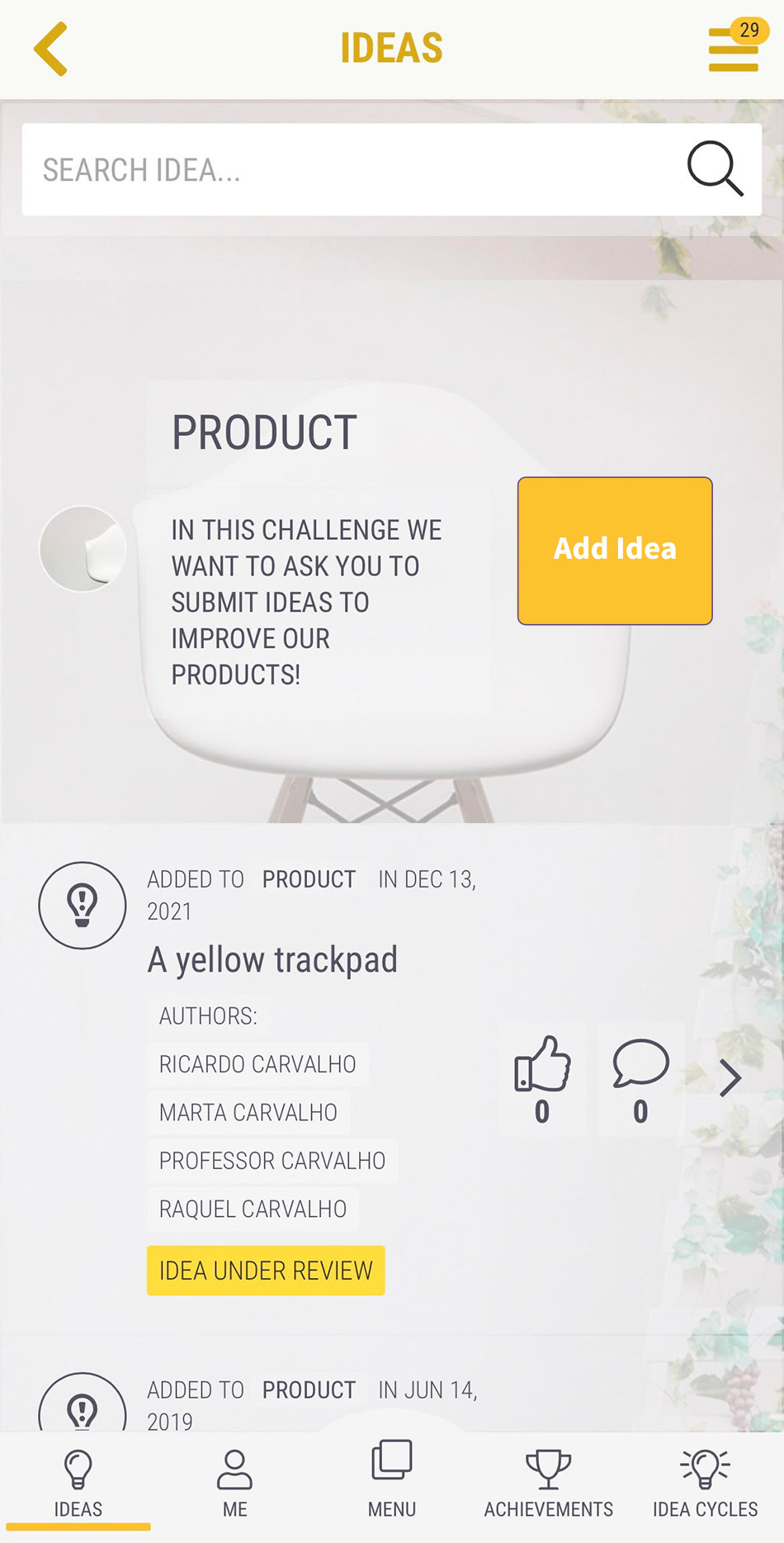 INNOVATION MANAGEMENT 
Promote call to ideas, participation and sharing
With Innovation module we aim to promote call to ideas participation and sharing knowledge .
You can give a voice to your employees promoting continuous sharing of ideas and feedback.
You be able to create an innovation ecosystem and transform creative ideas into business opportunities.
Implement a strong feedback culture
GFoundry is a solution that holistically impacts the entire Talent Management cycle. With the Feedback Module, it is possible not only to manage peer feedback processes, informally and in various scopes, but also to manage feedback processes between employees and managers, in both directions.
In order to create a true feedback culture, it is possible to have the module constantly available, so that any employee can share or ask for feedback whenever they wish.