Competitions Module has always been one of the most powerful Modules of GFoundry platform.
With this module you can create competitions using your own data, and make your teams more aligned, motivated and resilient, creating individual, tribe or team dynamics.
Competition data can be easily updated through XLS files, or through external data integrations via API with other platforms.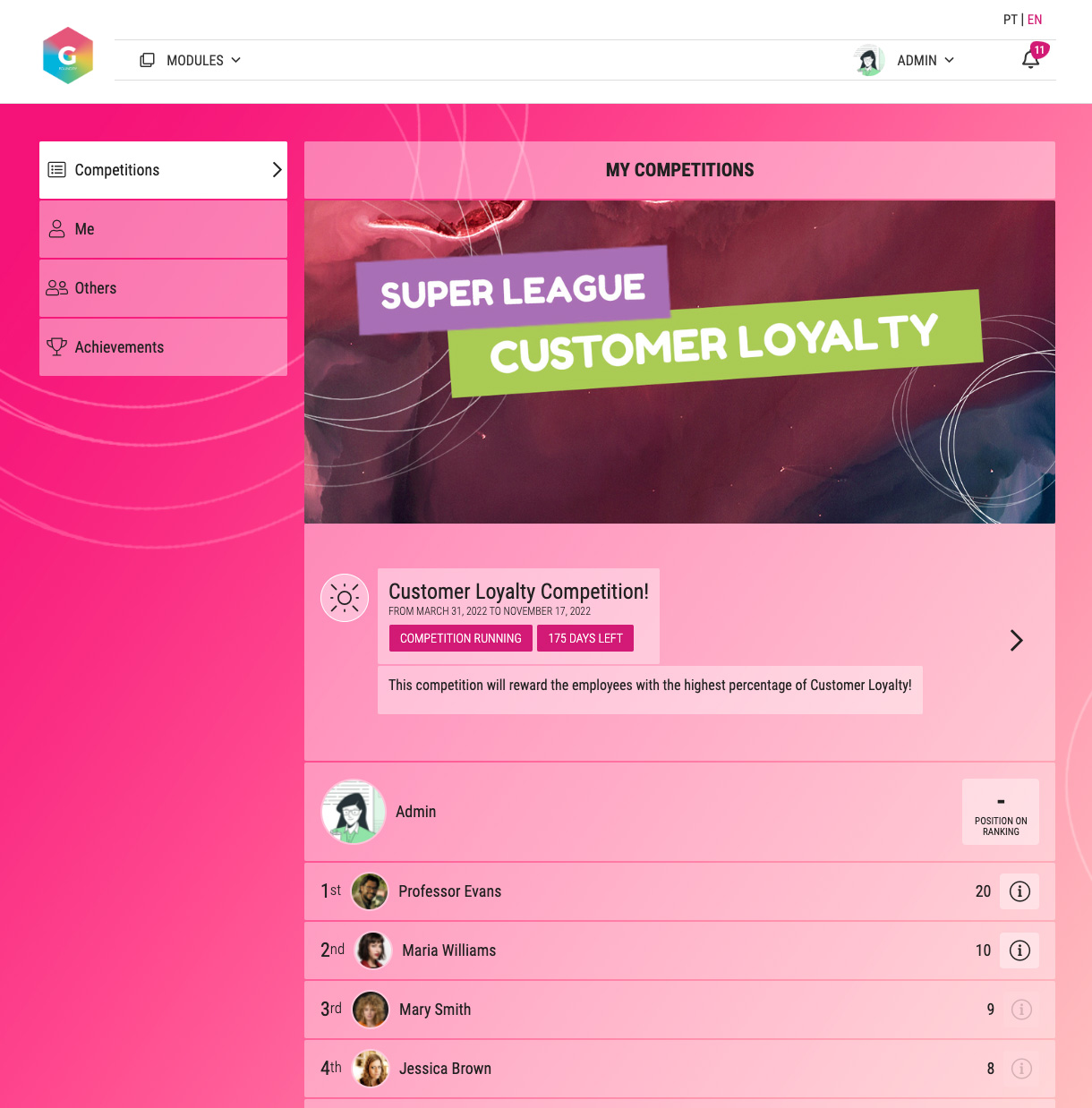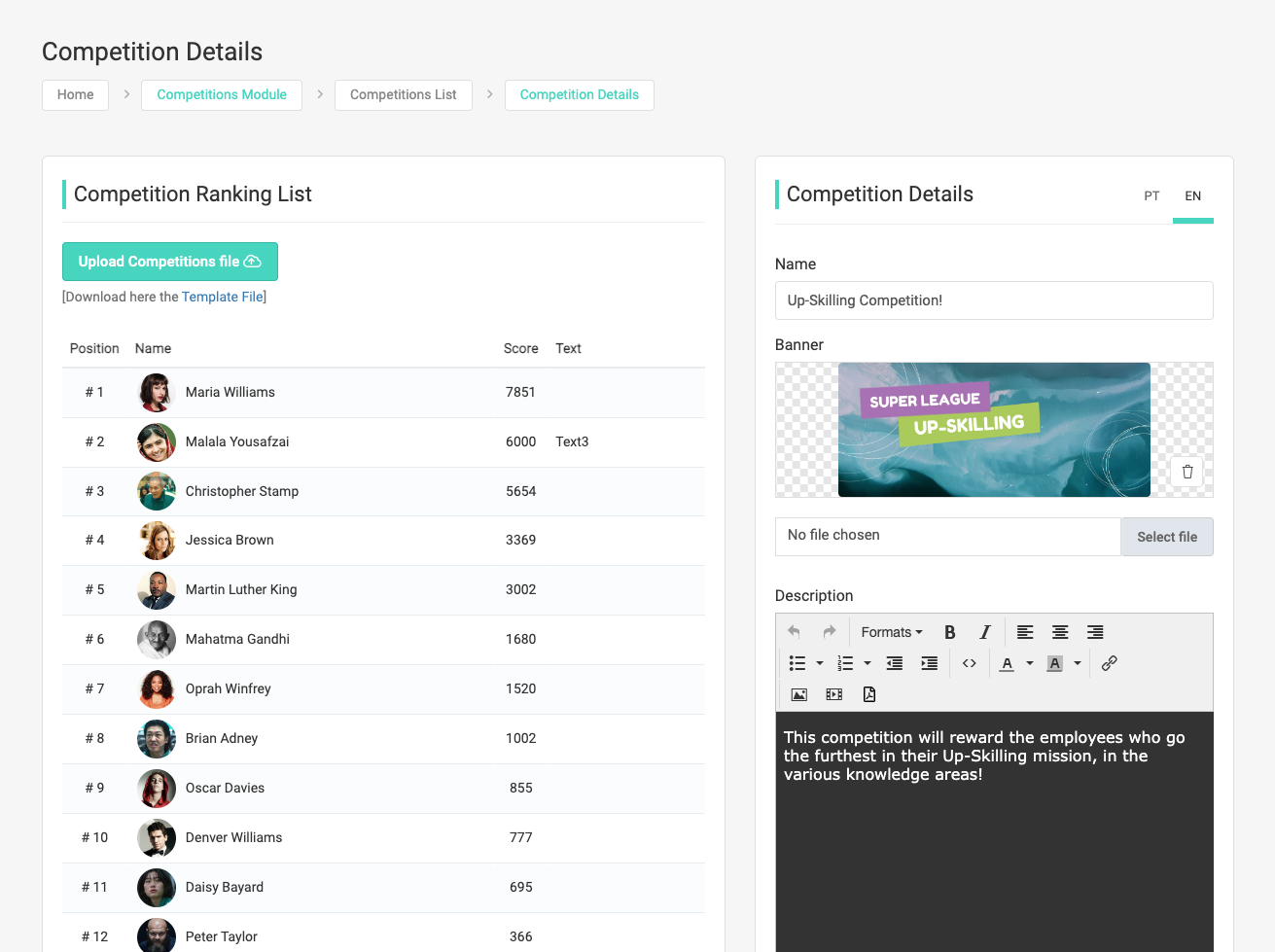 With the last update, you can add a banner to each competition and use our new Description Box, where you can insert images, videos, PDF's, links, format your text with an editor, and even add some HTML code!