We are thrilled to announce a new International Partnership with CLEVIS GmbH, from Germany!
CLEVIS is an Human Resources expert focused in Business Transformation, translating business issues into strategic HR Consulting. They help companies implement and/or optimize processes and technologies for a better Human Resources management and more efficient workforce. CLEVIS is also an expert in recommending and implementing HR software solutions to their clients, while supporting them in their business issues.
This partnership will allow us to impact how Talent is managed outside of our borders, reaching Germany with our digital solution for Employee Engagement through gamification.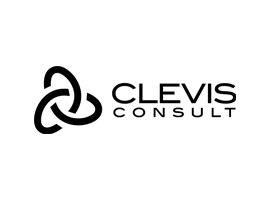 This partnership is part of building solutions that go far beyond technology, and that bring out the benefits of an innovative digital platform with a proven expertise in Business Transformation and strategic HR Consulting from CLEVIS, contributing decisively to amplify the success of our transformation projects, globally. Together, we want to create clear purposes, impacting and rewarding experiences, associating, whenever possible, gamification dynamics.
João Carvalho – CEO, GFoundry
The importance of our Partners
Our Partners are strategically important for any GFoundry project. Along with them, we are able to provide a solution-as-a-service that includes a digital platform for your employees, with services of an HR expert that will help you explore the full potential of the digital environment.
Our partners are the bridge between the platform and the employees, making sure that the platform is successfully implemented. 
Thus, the time invested by the client in implementing GFoundry decreases significantly, since they will have a Partner to support throughout the year.
If you would like to know more about GFoundry and its Partners, book a demo now!
Examples of services provided by our Partners
Strategic consulting

Project management

Creative design

Gamification Design

Content production

Data science services

Training and Technical Support

Follow-up and Success Management

Digital Marketing and Analytics Services
Ready to get started?
Take the next step and learn more about how GFoundry can help you.