Curated Content for Learning and Development
What is curated content?
Content curation is the selection of useful and interesting content, already existing in various sources of information, with the goal of sharing it to a certain audience.
In an extremely digital age, given that the largest base of existing information is on the Internet, digital content curation has become a very common activity by many organizations, companies, groups, and individuals.
Digital content curation tends to be a very complex task, since one will have to search through infinite amounts of information available online, from various sources, to find the content that is useful and relevant. For this research and selection to be as efficient as possible, it is important first of all to listen to the audience and understand what content will be of widespread interest.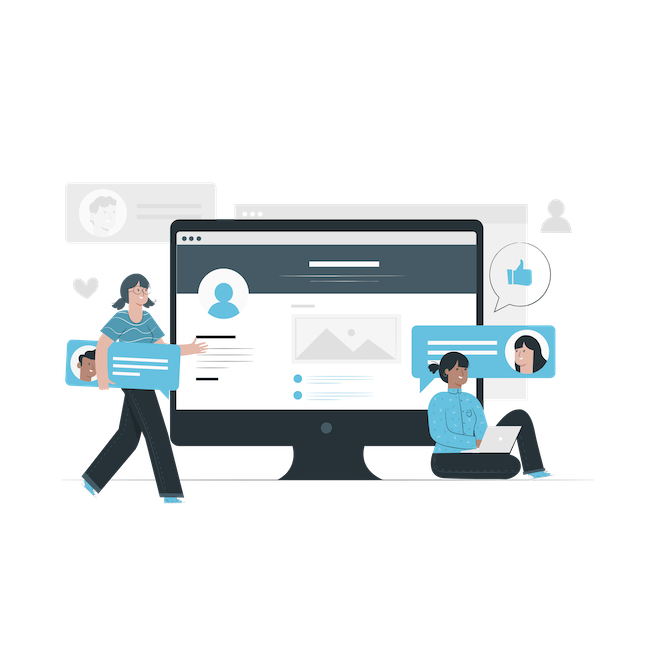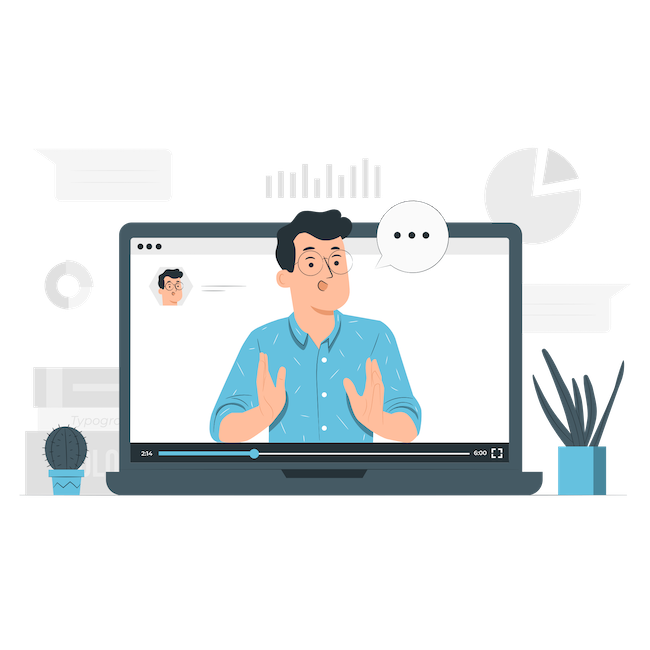 Why use curated content in learning and development strategies in organizations?
In an organizational context, it is important to generate your own content related to the company itself, to the functions, and even to the required areas of expertise. This knowledge is internal, intrinsic to each organization and should not be shared with the outside world.
However, the development of Human Capital is not only related to the acquisition of internal knowledge, but should also depend on other types of comprehensive knowledge (such as soft skills, culture knowledge, market knowledge, among others), extremely important for the critical and intellectual enrichment of teams.
It is from this need for knowledge, diversified and common to all organizations, that the concept of curated content is born. The research and selection of content of high interest to organizations makes it possible for any team manager to fill training needs through content already developed and available for immediate access.
Through the combination of different contents (internal or curated from other sources), it will be possible to build training plans that allow continuous and diverse learning for any employee.
With GFoundry platform, in order to make the training plan more dynamic, gamification techniques are used, which aim to reward employees who comply with their individual training plans, encouraging a spirit of healthy competition among the entire structure.
Rear more: The Impact of Content Curation for Personal / Informal Learning
What is GFoundry's curated content?
At GFoundry, we provide our customers with curated content, for free use, without any associated cost. The curated contents are available in several knowledge areas and have the format of quizzes and videos.
All this content can be moved to any category that is part of the client's training structure. This way, it will be very simple to combine internal content with content curated by GFoundry in certain knowledge categories defined.
Finally, this content can also be adapted to your organization, having the freedom to easily modify it, either by adding links, videos, or even editing quiz questions.
Fast, simple, effective, and… free!
One of the big challenges in implementing a new corporate learning program is the creation of internal content. The main factors are the cost and time to produce them.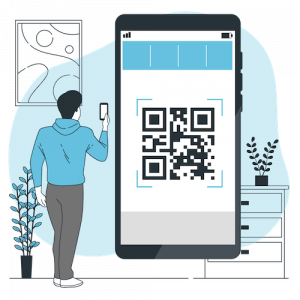 With GFoundry's curated content, dynamics can be created, immediately, that can be driven by GFoundry's gamification engine. This engine makes the learning dynamics more interactive and interesting for the users.
Efficient dissemination and easy access is also decisive for the success of learning projects. Therefore, the content can be made available through a web app, and also through two mobile apps: Android and iOS.
Finally, and in order to transport the digital reality to the physical context, it is possible to access the platform's educational content through QR Codes. For example, with this feature, you can place QR Codes in specific locations in your facilities, so that employees can access a specific training content.
Each employee can adapt their own learning path!
In any organization, the team managers may define training plans for the people they manage, tackling some difficulties they may feel during their professional career.
However, employees will also have their own motivations and ambitions, which may be related to the acquisition of new knowledge and skills.
By promoting a culture of self-development, employees can choose the content that will help their personal and professional development so that they can achieve their goals.
These learning paths will always be adapted to each employee, since it will depend on their duties, their training needs defined by their manager, and also by their personal motivations.
In the end, you will have an Individual Development Plan with a training path adapted to your profile and objectives.
This co-construction of the training plan allows greater autonomy to employees so that they can decide on the knowledge they want to acquire throughout their journey in the organization.
By accessing the GFoundry app, the employee will have access to the Learn Module, where they can access all the content made available by the organization, having the freedom to choose which content will be more appropriate to their functions and needs.
Content recommendation and segmentation
The content provided may not be used by the entire organization, since each employee will have their own functions, objectives and skills.
Thus, it is important to segment the relevant content, to ensure that the most appropriate content is provided to each team and/or structure.
With the help of GFoundry, you can implement a segmentation of the content provided, allowing employees to have access only to the training content that is appropriate to their professional category.
Highlight the most relevant content!
Besides being important to provide relevant content to your employees, it is also essential to be able to communicate that these contents exist and are available for access.
Therefore, on the GFoundry homepage, you can highlight the content that you want to be highlighted, being free to change whenever necessary. This way, you will be able to communicate more effectively the content available to your employees.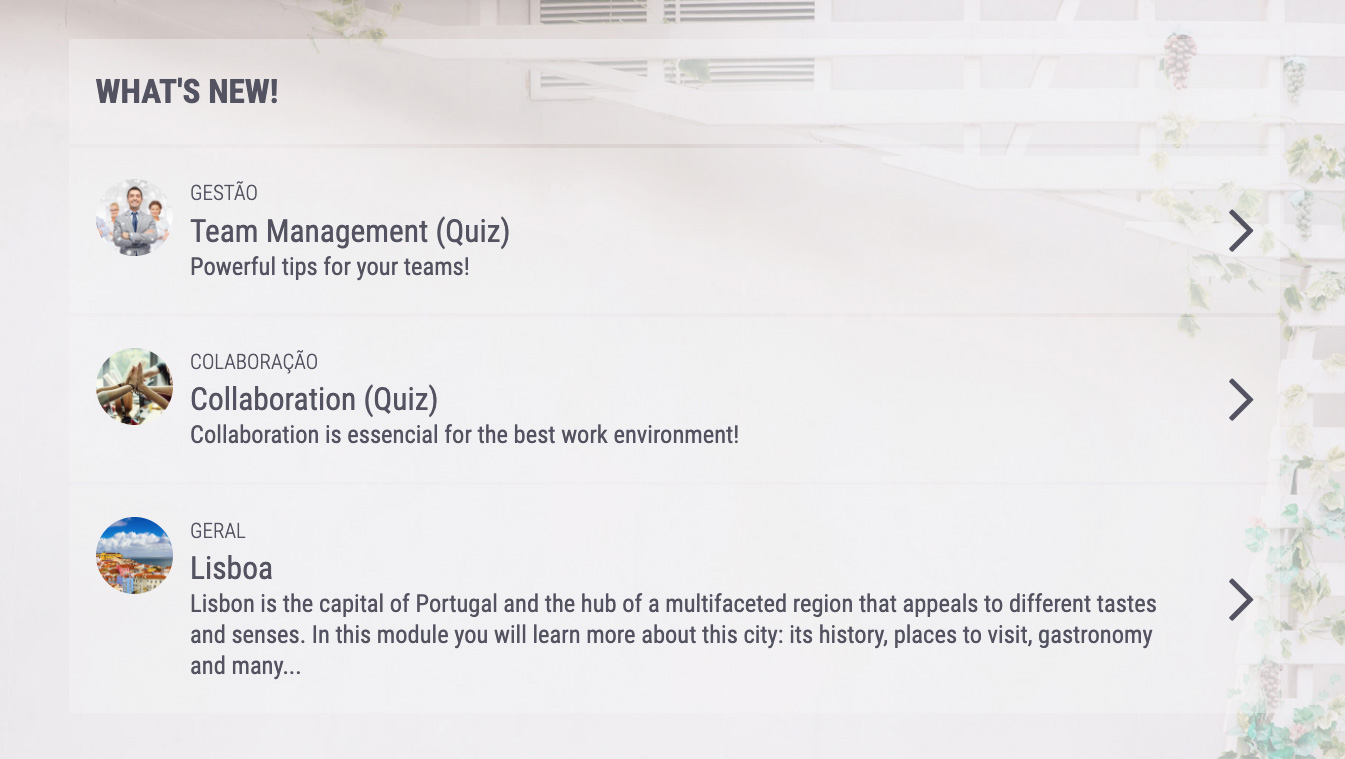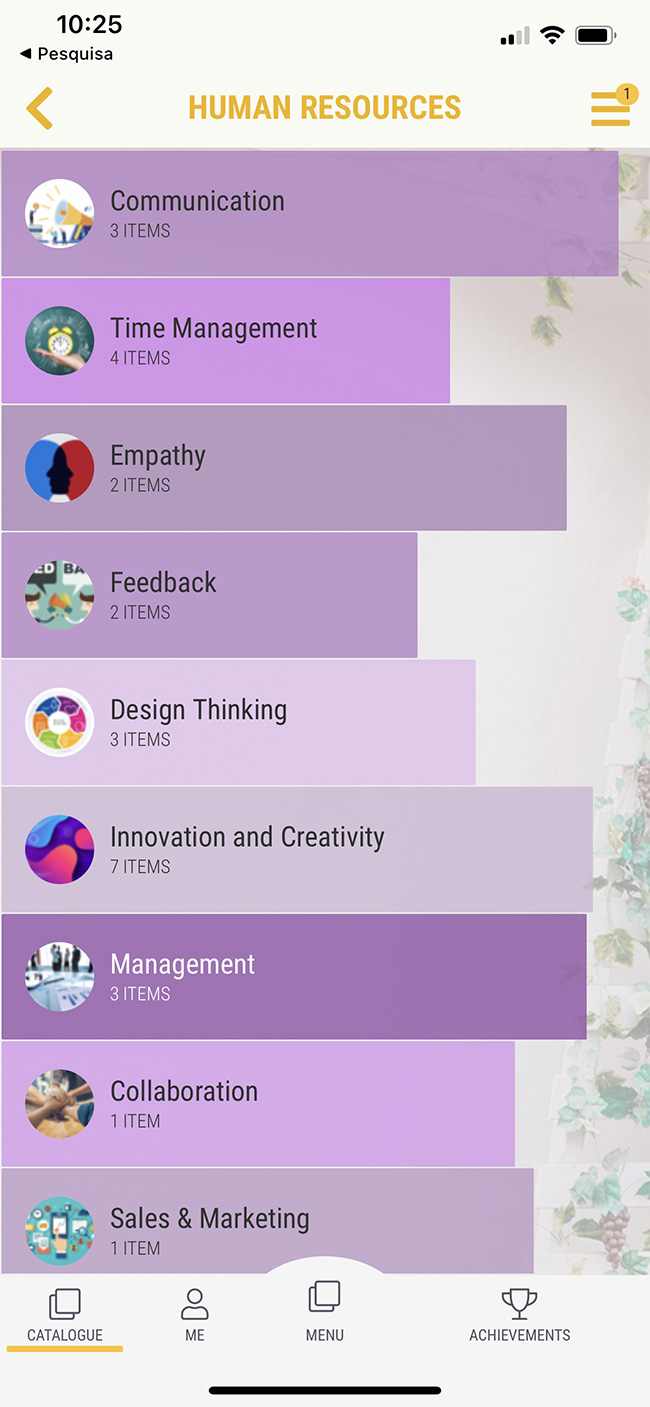 Categories currently available with free, ready-to-use content on the GFoundry platform

(Videos, Quizzes & PDFs)

:
Talks & Webinars
Communication
Time management
Empathy
Feedback
Design Thinking
Creativity and Innovation
Management, Collaboration
Marketing and Sales
Health and Wellness
Resilience
Productivity
Data Protection
Coronavirus
General Culture
Music
Basic Life Support
Motivational and Inspirational
Language Learning
Mathematics
Portuguese
Geography
Arts and Letters
1. Which GFoundry module allows you to use this curated content feature?
The module that allows you to use this content is the Learn Module, included in all of our subscription plans. See our subscription plans here.
2. Are the curated contents 100% free?
Yes, and they will be available for use by all our clients.
3. How long does it take to make this content available to my community?
Maybe about 5 minutes, depending on the volume and topics to be covered.
4. Does the curated content automatically become available to all users?
No. The responsibility to make the content available, organized and segmented to users or user groups will always be the client's or its partner's. (Read more about the importance of the integrator partner in the success of a GFoundry project)
5. Can I organize different contents or courses by different people?
Yes. By different people, or groups of people.
6. Can I complement and bundle GFoundry curated content with my company's exclusive content?
Of course.
7. Can I implement a learning journey for my entire company with only GFoundry curated content?
Yes, that is one of the great advantages – having immediate access to ready-to-use content.
8. Can I associate curated content to the IDP's (Individual Development Plans) of each employee?
Yes, when building IDPs, the GFoundry platform allows the association of all types of content to a development plan, including content from external sources.
9. How often does GFoundry add new curated content?
We have a dedicated team that adds content periodically.
10. What kind of curated content do you have?
GFoundry's curated content is composed of Youtube videos, from some of the best sources and authors, besides quizzes on several topics, and PDFs.
11. Are all the gamification dynamics that Gfoundry allows you to implement available for these contents?
Of course it is! The completion of a course, the viewing of a video, the successful completion of a quiz can give access to medals, points, virtual currency and digital certificates of completion, which can be shared directly on Linkedin.
12. In my company we need content from different areas than what is currently available in your catalog. Can we suggest the incorporation of more content in areas that are useful to us?
Of course, this is one of the strategies we have been following: by listening to our clients' needs and challenges, we will add content in more relevant areas.
13. Do you have a warning or notification system that lets people know that there is new content on the platform.
Yes, it is one of our most important features. Through the backoffice, push notifications can be configured and sent to the whole community or just to specific groups of people.
Ready to get started?
Take the next step and learn more about how GFoundry can help you.