Start using now our Pulse Surveys & People Engagement Software
Measure employee engagement with our powerful and user-friendly Pulse Surveys software.
Start gathering valuable insights now!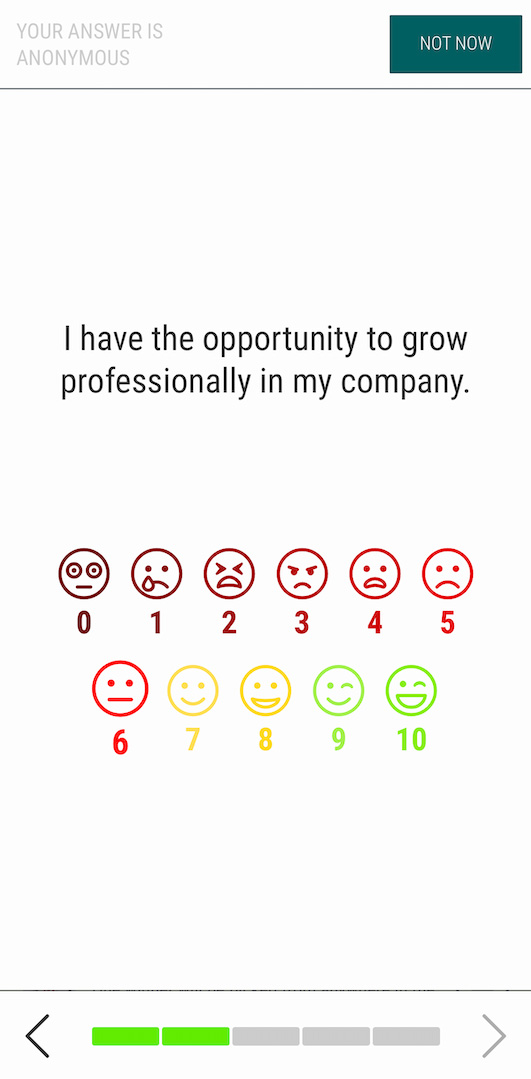 Know your employees better!
GFoundry's Engagement Thermometer Module empowers you to gain in-depth understanding of your employees.
Collect continuous feedback from the entire community to identify key trends, sentiments, and behavior patterns. Discover where your actions are making an impact and which areas and teams require support.
With this module you can:
Gain real-time insight into your company's Organizational Climate and Engagement.

Access 9 metrics and track their evolution over time.

Leverage recommendations for improvement based on identified weaknesses.

Identify employees who are at a high risk of leaving the company.

Monitor your company's employee Net Promoter Score (eNPS).
Pulse Surveys
Through our Pulse Surveys, you can gauge employee sentiment on a regular basis. Define the survey frequency (weekly, bi-weekly, or monthly) and ask employees questions on a scale of 0 to 10, accompanied by colored icons. Gain an Engagement Score divided into 9 metrics, including:
Personal Development;

Engagement with Managers;

Engagement with Peers;

Happiness & Satisfaction;

Employer Branding;

Feedback;

Work-Life Balance

Alignment;

Recognition.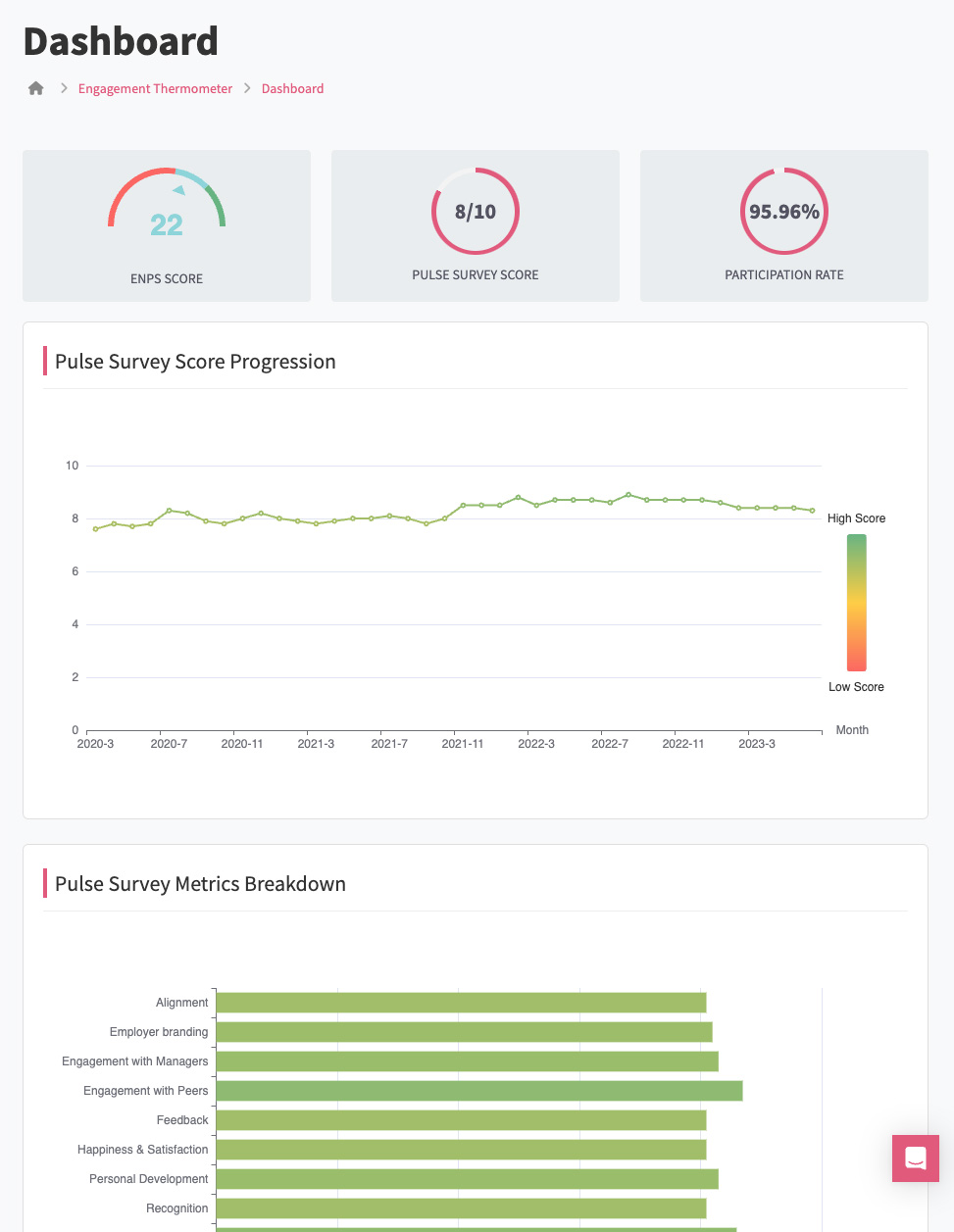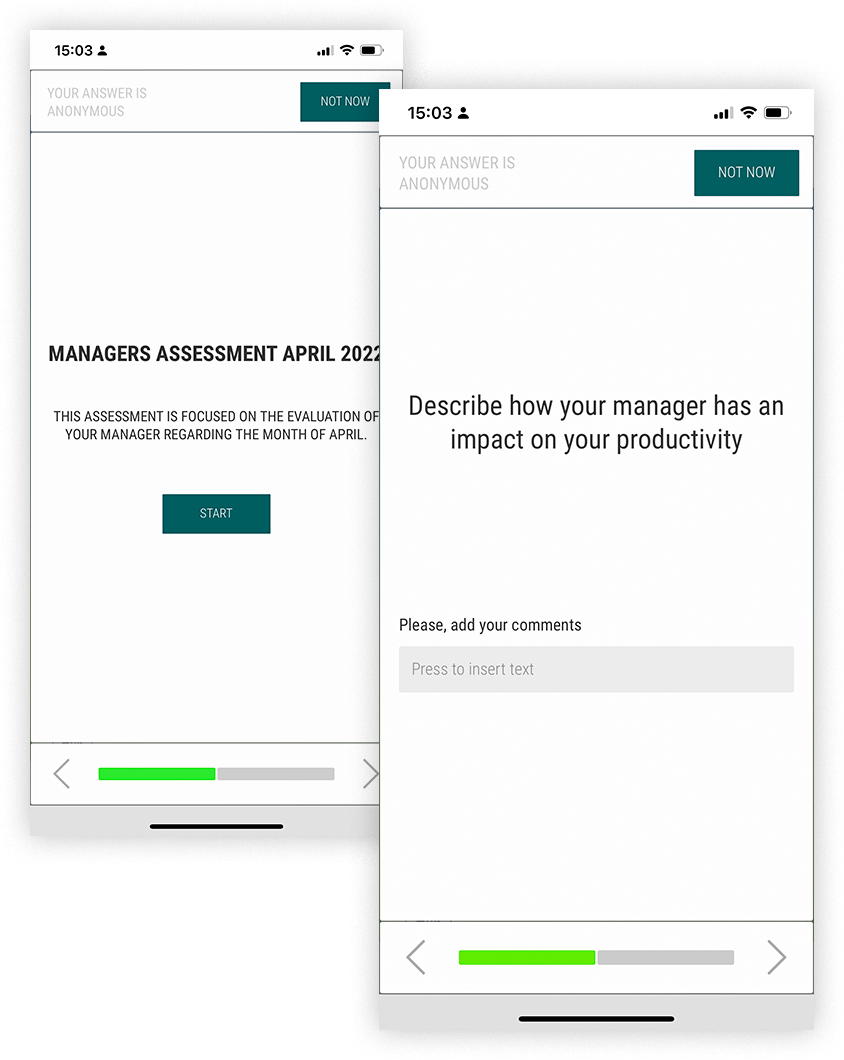 Customised Assessments
Using the Engagement Thermometer module, your company can create customised assessment cycles for any purpose!
Engagement Thermometer interface to create customized assessment cycles tailored to your organization's needs.
Design assessments using scale questions (similar to Climate Surveys), open-ended questions, or a combination of both.
Offer employees the opportunity to respond anonymously. For instance, you can conduct Manager Assessments to gather feedback on managers' performance within predefined cycles.