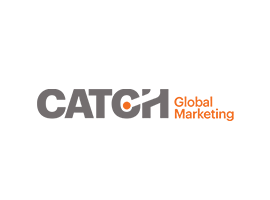 ← Back to Partners
CATCH is a GFoundry's Partner
WHO WE ARE
Marketing & Communication Consultant
HOW WE WORK
We design Marketing and Communication strategies adjusted to each Client's reality, aiming at engaging Stakeholders – internal or external. We use an innovative mix of digital and traditional tools, seeking to succeed in this new era of increasingly empowered audiences and marked by rapid changes in context, always with the purpose of building a trustworthy and sustainable communication.
ATITUDE
Proximity, "Can Do Attitude", Reliability, Ethics, Professionalism and Innovation are our differentiating factors. We integrate marketing and communication professionals with multisectorial experience and used to responding to projects of all sizes, both for private and public entities. We like challenges and to go "outside the box".
SERVICES PROVIDED
Marketing and Strategic Communication | Design | Design-Thinking & Branding | Content Building | Gamification | Digital Engagement | Public Relations | Digital Communication | Employer Branding | Events Organization | Brand Activation | Graphic Production & Editorial
Talk to us!