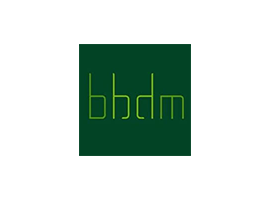 ← Back to Partners
BBDM is a GFoundry's Partner
BBDM is a consulting firm with expertise in three Human Resources practices areas:
Recruitment & Selection
Appraisal – Potential assessment
Training and behavioral skills development
Because we know that Human Capital is the most relevant asset to drive a company to success, our goal is to leverage Client's competitiveness and to promote growth in a global and demanding market through the implementation of Human Resources best practices.
We have developed a R&D Unit which is responsible for producing knowledge, methodologies, theoretic concepts and insight for the practices areas.
We have developed a network of highly respected partners in different and complementary consulting practices which allow us to offer our Client's a large and expert consulting knowledge keeping our high quality standards, and at the same time the capacity to deliver in demanding multidisciplinary projects.
We aim to offer the most profitable services to our Clients, maintaining a high rate of Return On Investment by keeping quality much higher than average and competitive fees thanks to a professionalized and rationalized business model and to a team of experienced consultants.