New dashboards to manage your company's talent!
Data is useless if it is not organised and does not generate useful information for users and decision-makers.
The Evaluation & Careers Module has been improved significantly in terms of usability, reporting and dashboards.
Now it is easier to manage all your talent, get all the information you need from their performance, potencial, churn probability, and make better decisions, some of them in advance!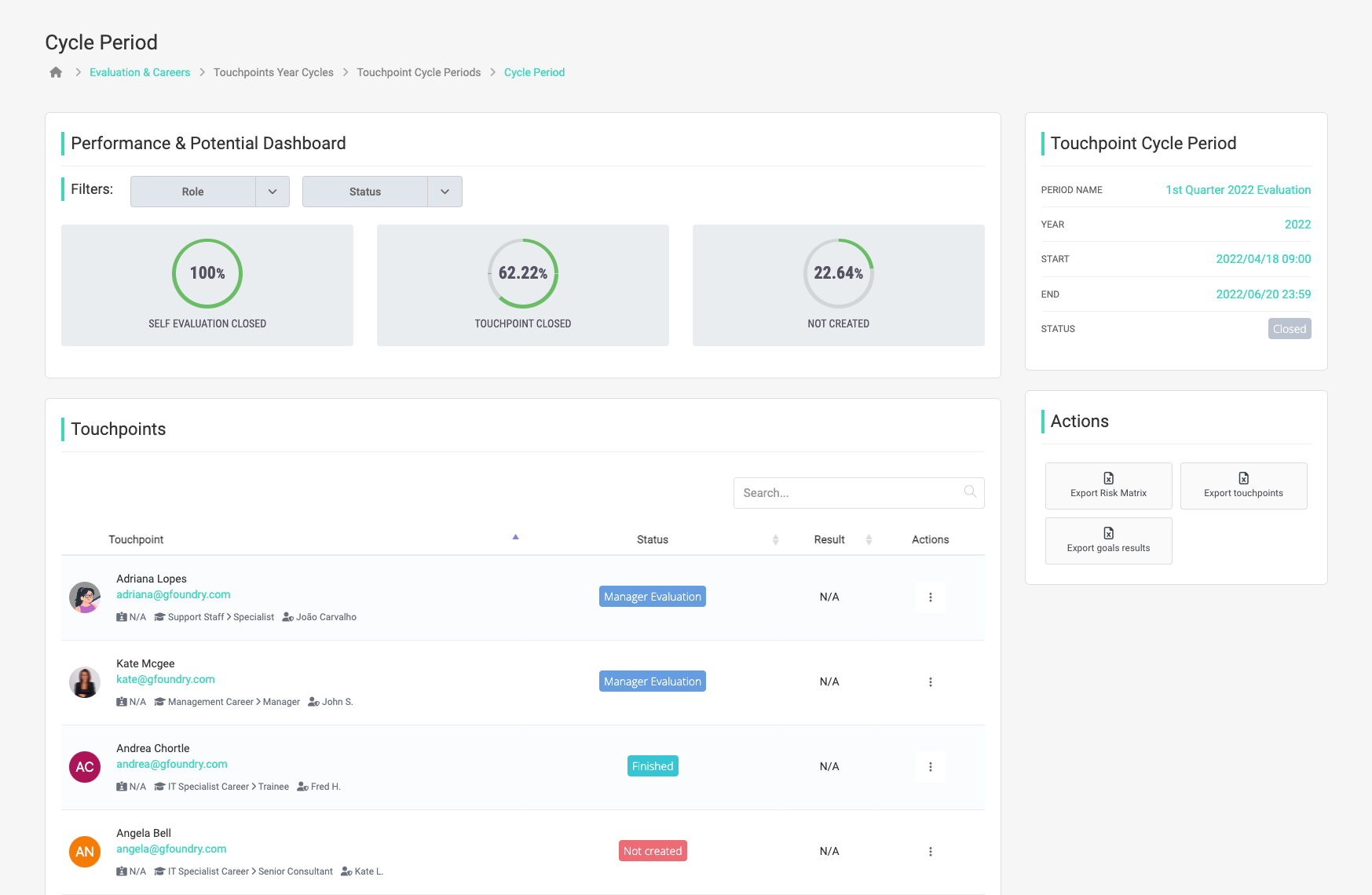 New Touchpoints Dashboard
A good practice in the management of Performance Evaluation processes is directly related to the continuity of the process throughout the year.
In GFoundry, it is possible to define touchpoint periods, where employees can review their goals, their Individual Development Plans and also have chat conversations that can guide the conversation between employee and manager. In this way, it is possible to guarantee the continuity of the whole process, ensuring regular monitoring of employee performance.
We have launched a new dashboard, more practical and easy to use, with all the relevant information to help managers and HR directors to follow all the assessment processes.
The new employee exit risk matrix
GFoundry's exit risk matrix is composed of two dimensions:
The probability of employee churn
The impact of their departure on the company
A score is generated for each of the dimensions and each employee is positioned in the matrix according to these values.