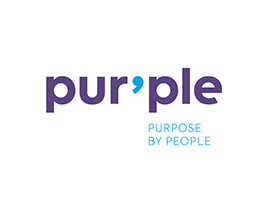 ← Voltar aos parceiros
A pur'ple é um parceiro da GFoundry.
At pur'ple we are advisors, purpose-builders, people evolutioners, impact makers for a better world. We are the core of an ecosystem that exists to build solutions that make you achieve your purpose through people.
We are obsessed about designing and implementing solutions that bring true meaning and purpose to you and your teams.
We take inspiration out of the people we work with: innovators, thought leaders, creators and business challengers, people who want to make a difference for others. We believe we can help you achieve your purpose.