What is this plan for?
When you add a gamification strategy to your employee learning experience they will want to participate!
G-Trainer gives corporates the ability to create a micro learning experience with an adjustable gamification engine.
Build your gamified strategy according to your corporate culture for all areas of learning:
Onboarding

Health and safety

Business knowledge

Product

and more!
Make it fun and they will come!
General Features of G-Trainer Plan:
Sign-up via whitelist
Tribes
Teams
Groups
Events
Missions (Player Journeys)
Modules segmentation
Users segmentation
Teams departments
Gamification Engine (triggers & events)
Multi-device: Web App, iOS and Android
Articles/news
Virtual Coins
Contact form
Push notifications
FAQs
Learn Module – The power of microlearning
GFoundry is the motivation and training solution for your employees.
Increase the effectiveness of your knowledge acquisition and align behaviours and content adoption.
With this module you can
Provide training & on-boarding content in quiz format
Promote incremental learning through multiple levels of difficulty
Promote knowledge battles between users
Provide multiple challenges with many different subjects and multiple players, tribes, teams and groups
Reward participation and results
Promote competition
Four quizes game modes: classic, genius, leader and Battle
Learning Courses and digital Certificates
Categories a Subcategories
Adicional PDF's & Vídeos
Detailed statistics
Quizes segmentation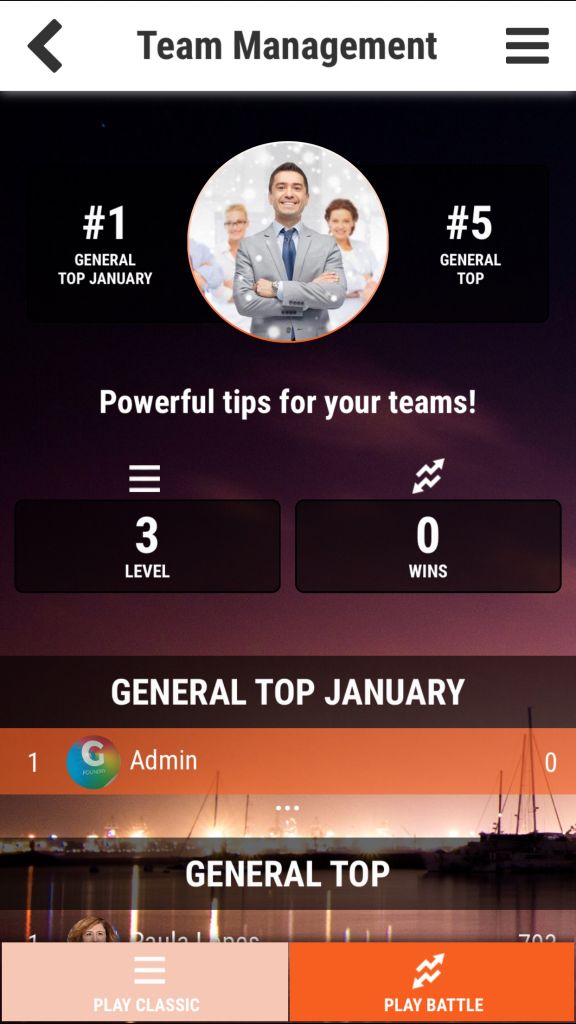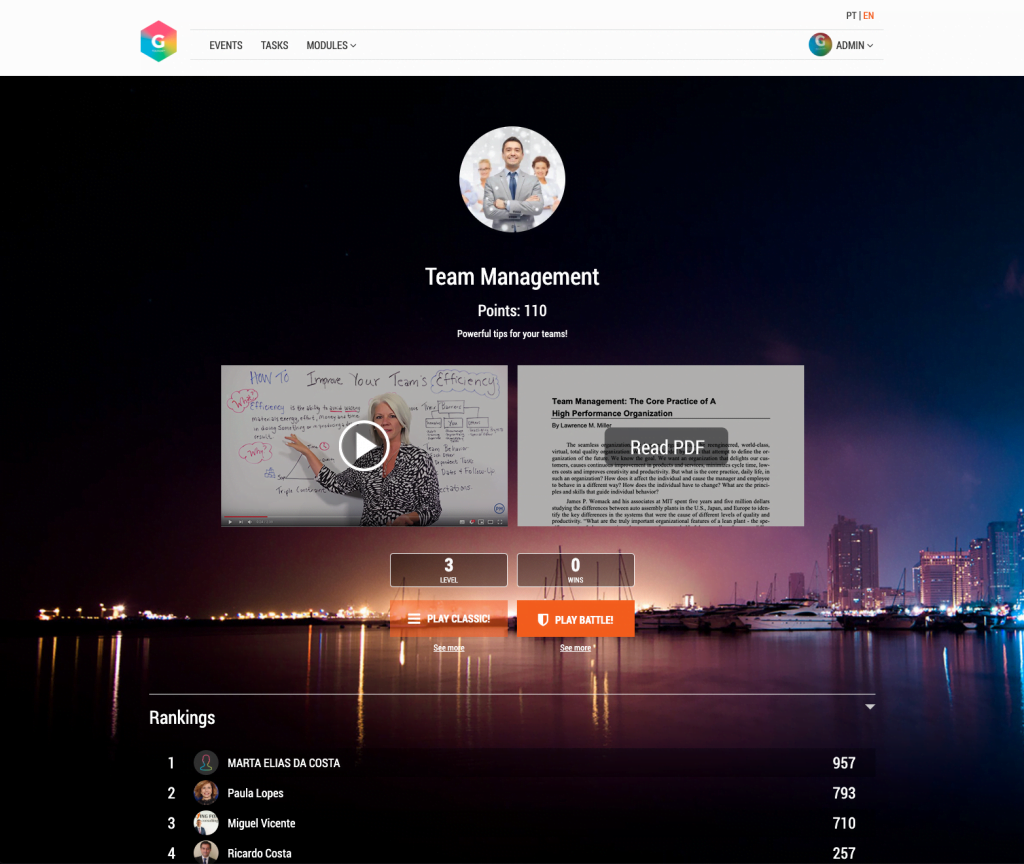 Your Own Contents
GFoundry is the motivation and training solution for your employees
Corporate and Marketing Message
Mission, Vision, Values
Human Resources
Personal Development, Ethics and Compliance, Who is Who, Welcome Kit, Team Building
Quality and Safety
Safety and Emergency Plan, Corporate Health and Safety
Management
Leadership, Innovation, Project Management
Sales
New products, Campaigns, Competition
Technical Training
Finance, Statistics, Marketing, Technology
Your Questions
Multiple formats of questions and answers to flash your contents
Text, Image And Audio
Use free text, image and audio to enhance the quality of your contents.
Multiple Choice
Up to four possible answers, only one is right
Scrabble Mode
Build the answer from a set of mixed letters
Correct Answer
Type the correct answer
Market Module – Your market place for coin exchange
Market place of prizes
Show case prizes, create social awarenes and promote partners
Reporting & logistics
Create a manager to receive and deliver requests
Market place for coin exchange with categories and items
Show case prizes, create social awarenes and promote partners
Market management feature to externalize receive and deliver requests