Engagement must be measured!
GFoundry´s Engagement Thermometer is our happiness monitor that helps your company understand how your people really feel about their job, their managers and company culture…and if they feel really… happy.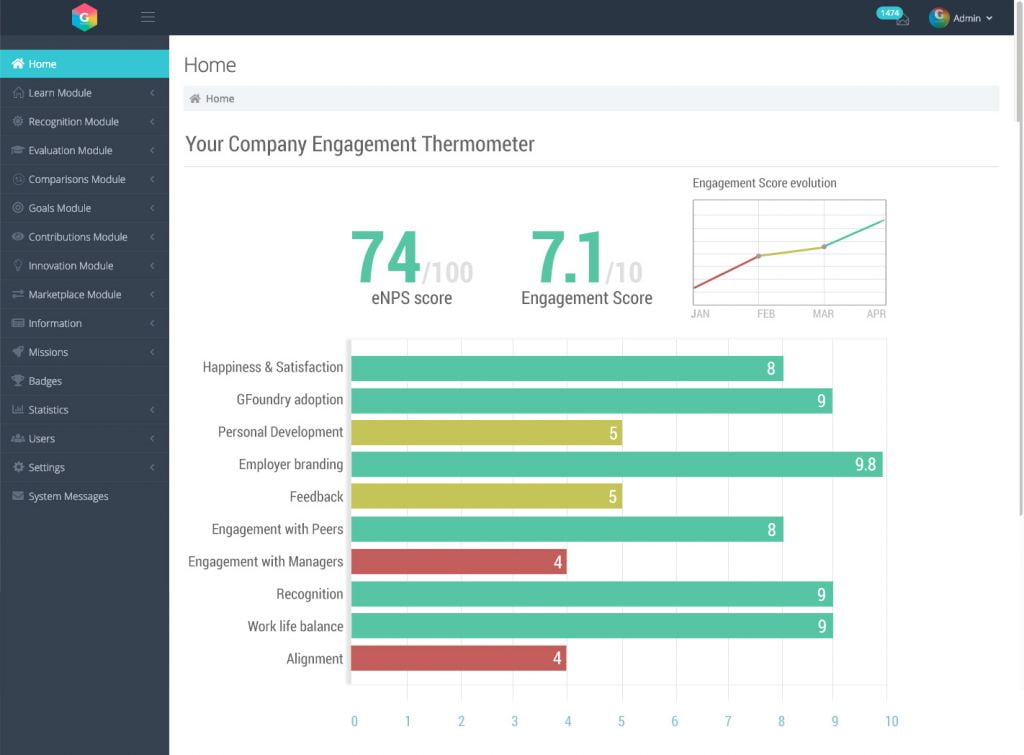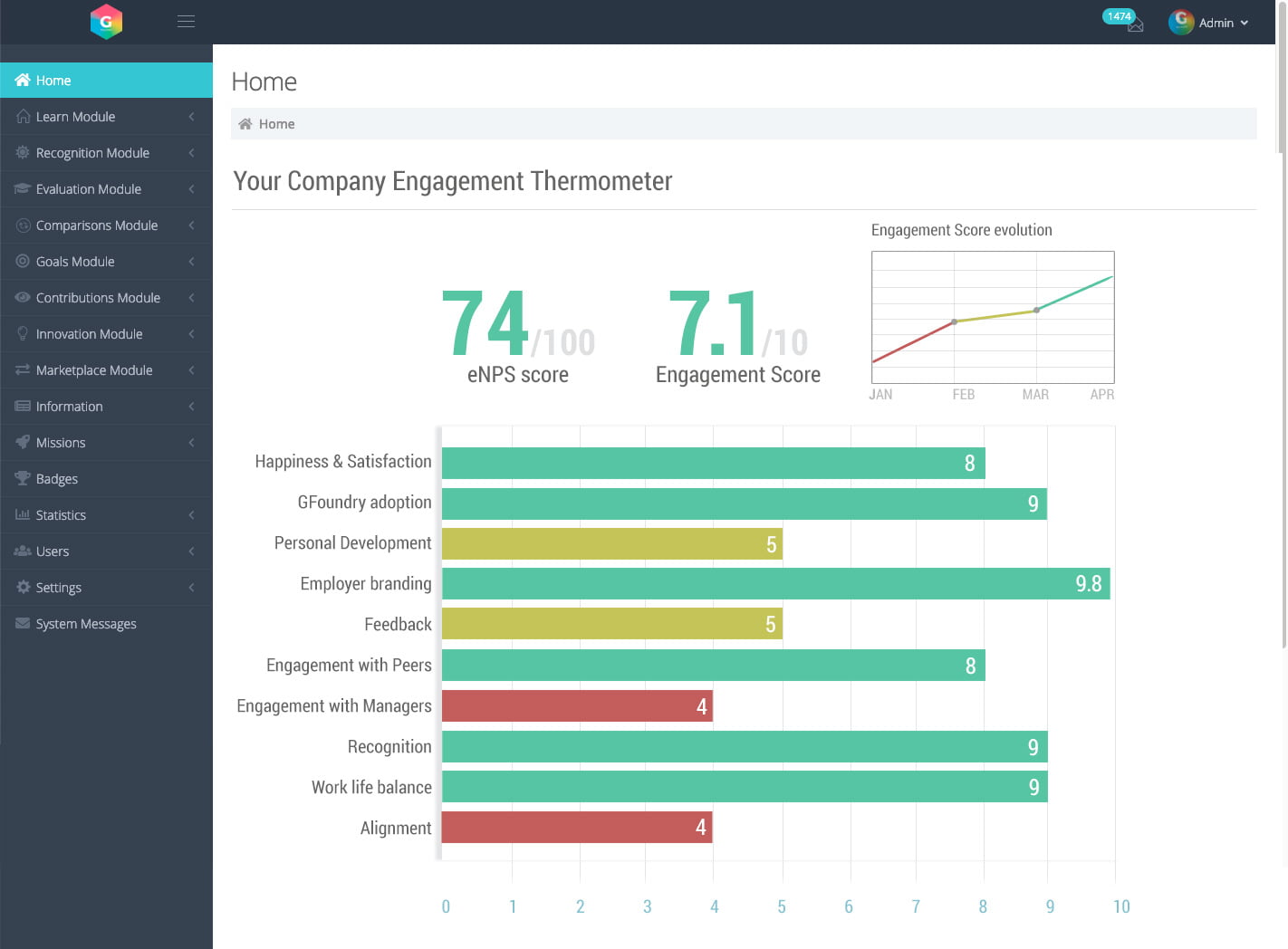 Better Understand Your Employees!
GFoundry Engagement Thermometer allows you to follow key trends and patterns across your company through continuous employee feedback.
Know exactly where your actions are impacting, and what areas and teams need your support.
There are 9 areas you can measure:
Personal Development
Engagement with Managers
Happiness & Satisfaction
Employer branding
Engagement with Peers
Feedback
Work-Life Balance
Alignment
Recognition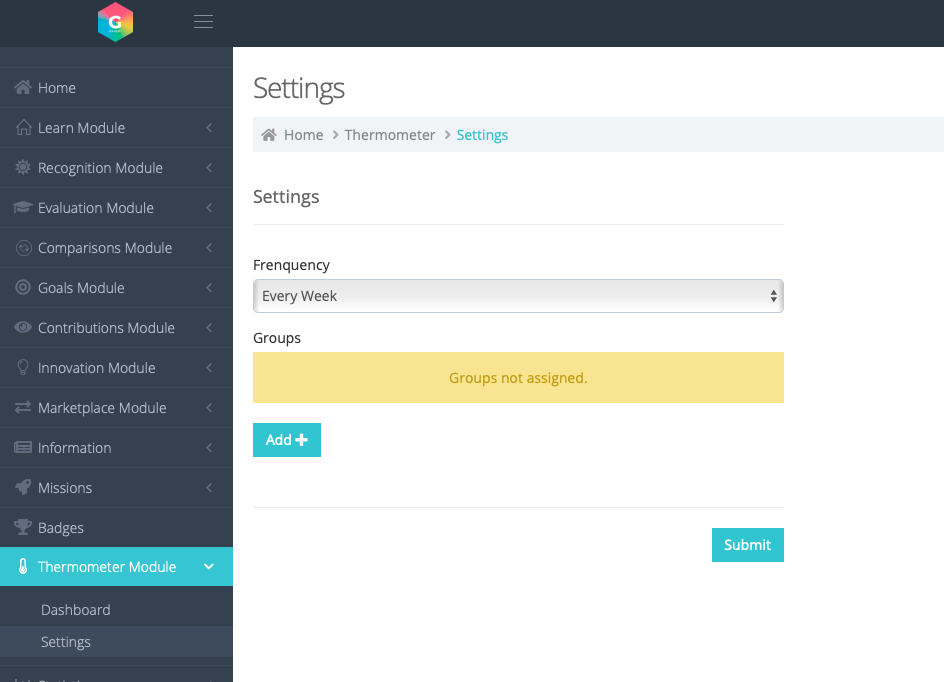 You decide when!
The periodicity of questions can be defined in backoffice.
Engagement Thermometer can also be visible only to a group of people through group targeting.