The power of crowdsourcing!
Compare, compare, compare!
Confront products, take decisions based on collective choices, create market studies and promote collective choices!
Co-Creation
Give voice to employees, suppliers, clientes and consumers , for a better understanding of needs that should be incorporated into a new product or service.
Stats & reporting
Understand what was chosen and who chose, view rankings of each item in confrontation, validate your choices and decisions.
Main Features
Items comparison system
Multiple and simultaneous comparison cycles
Advanced analytics
Frontend screenshots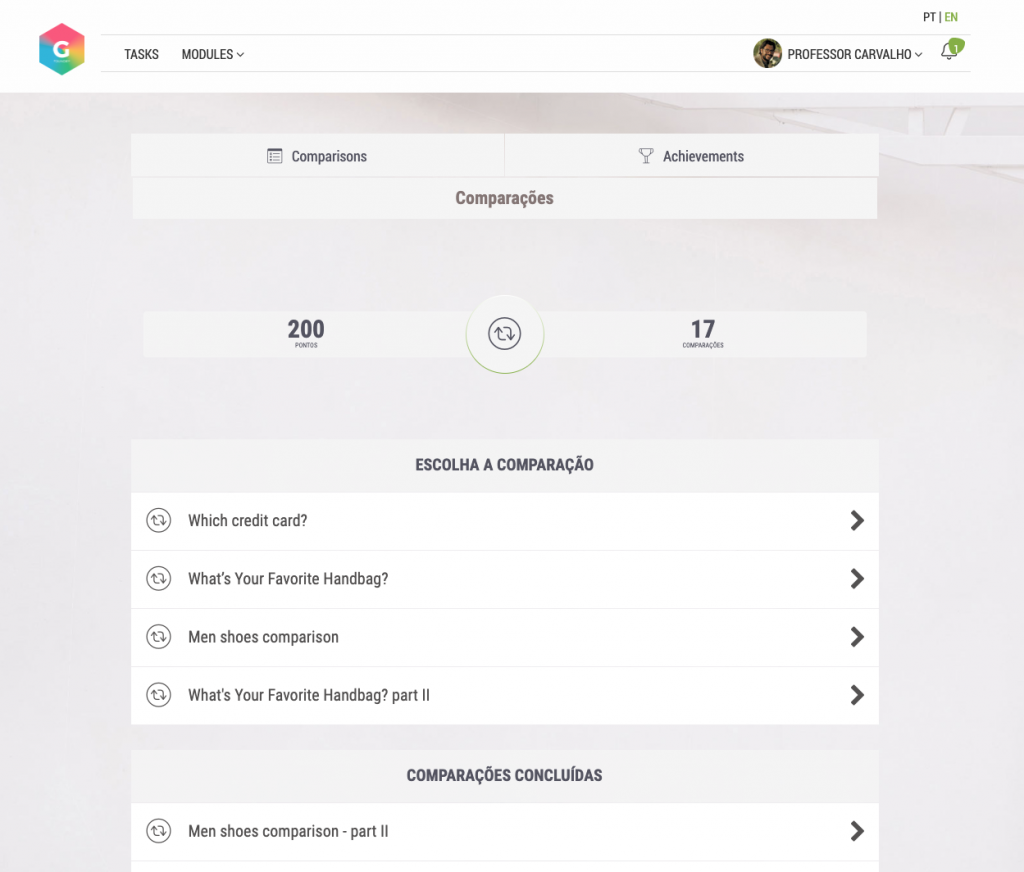 With this module you can compare items, two by two, creating items ranking list, individual and global.
Several comparison cycles can be created, each with any number of items that can be compared.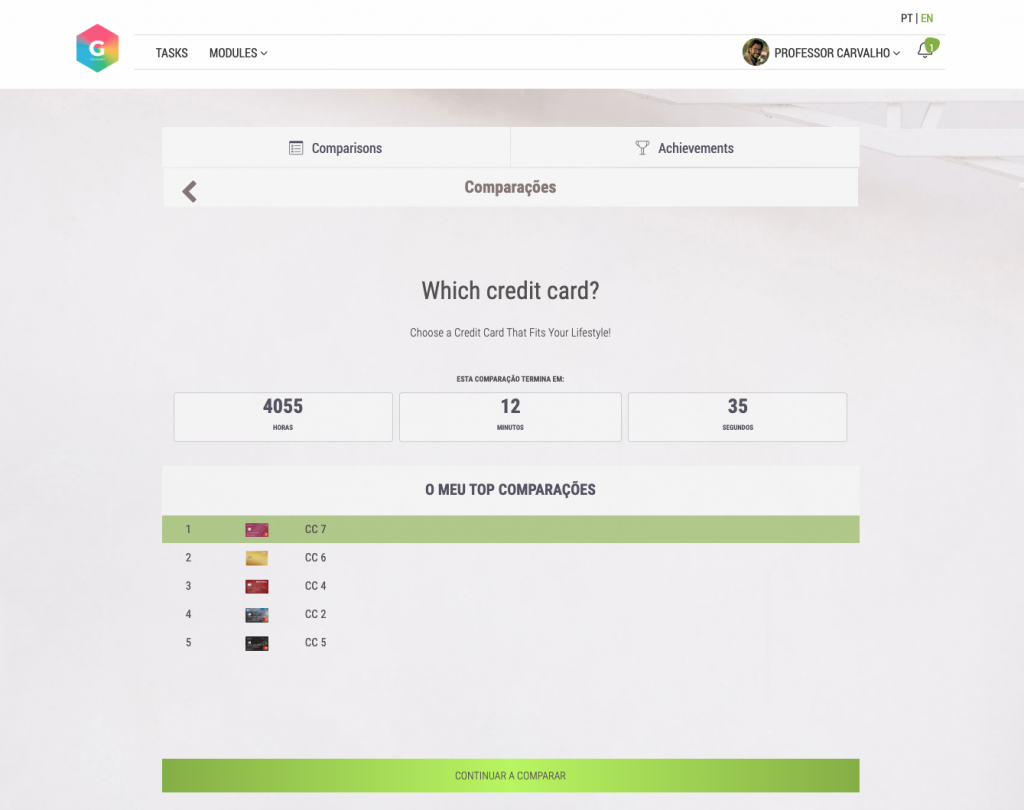 Example of a individual items ranking list.
Creating a comparison cycle also creates a end-date limit, which gives creates a countdown panel.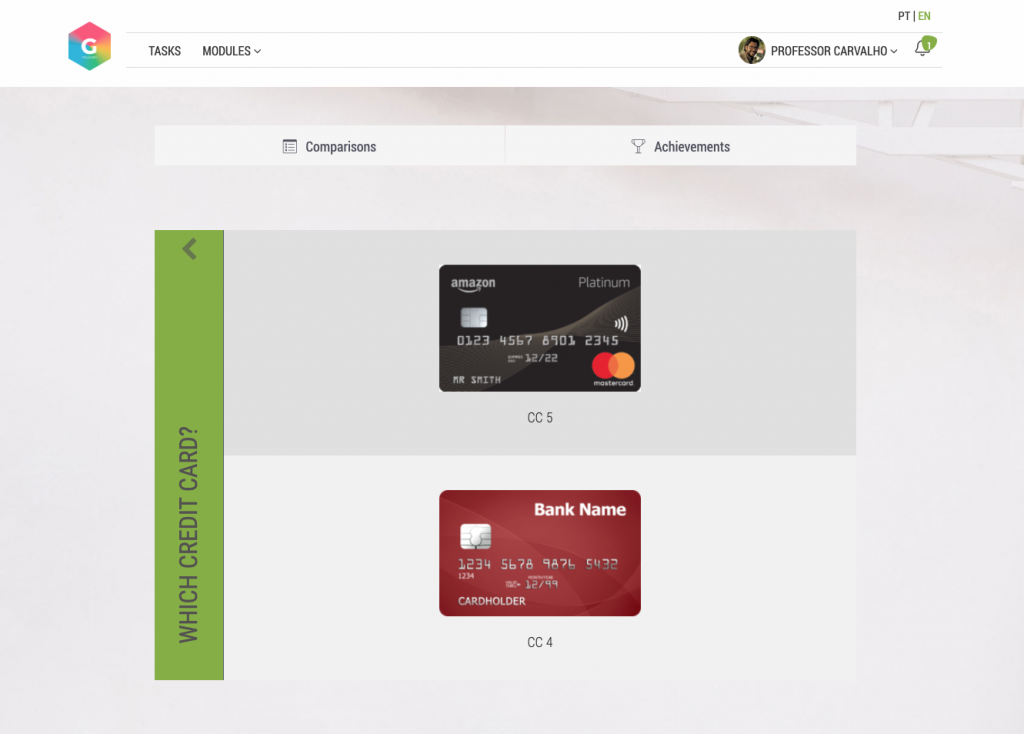 Example of two items being compared.
Backoffice management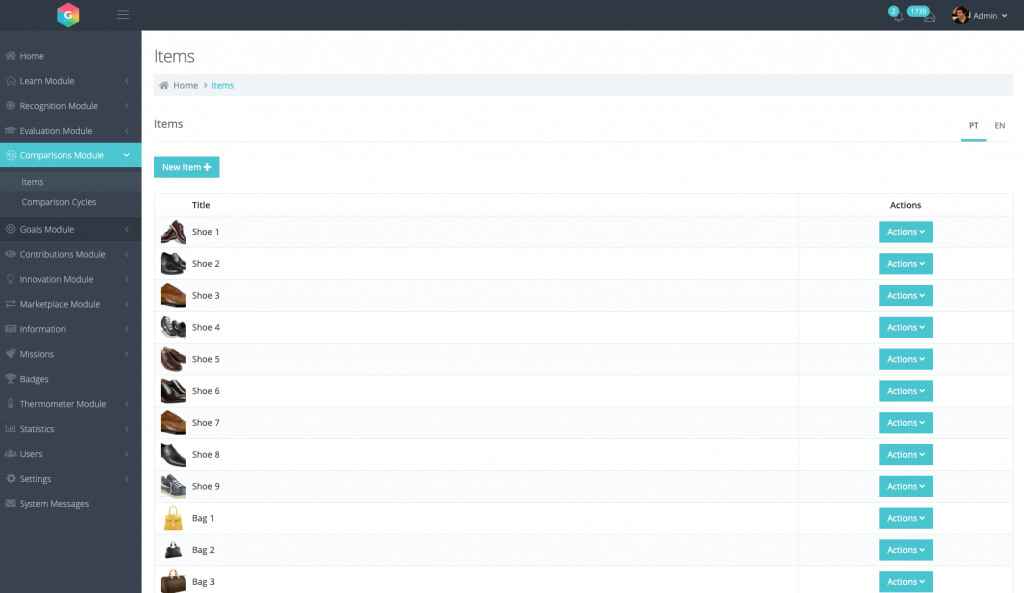 Items can be inserted In the backoffice, and a photo can be added.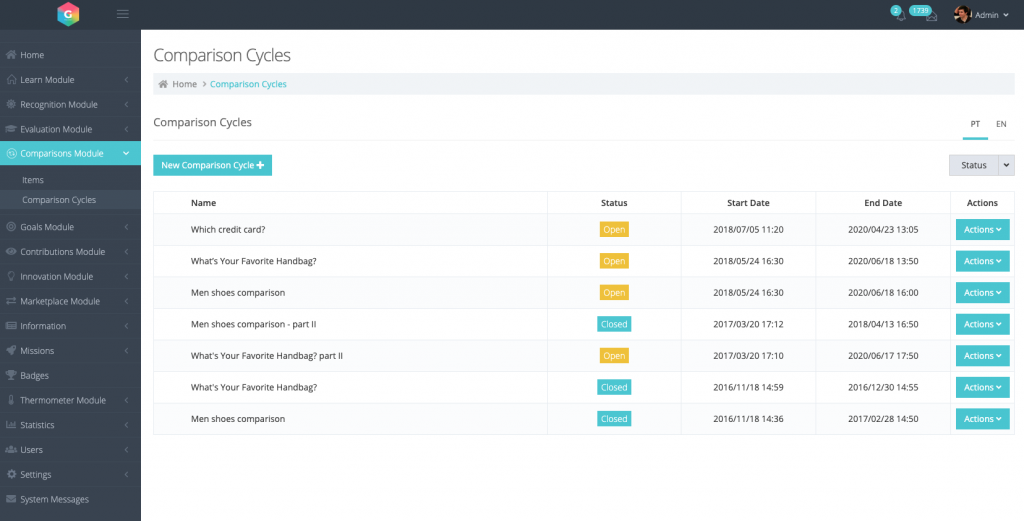 Inserted items can then be entered in a comparison cycle.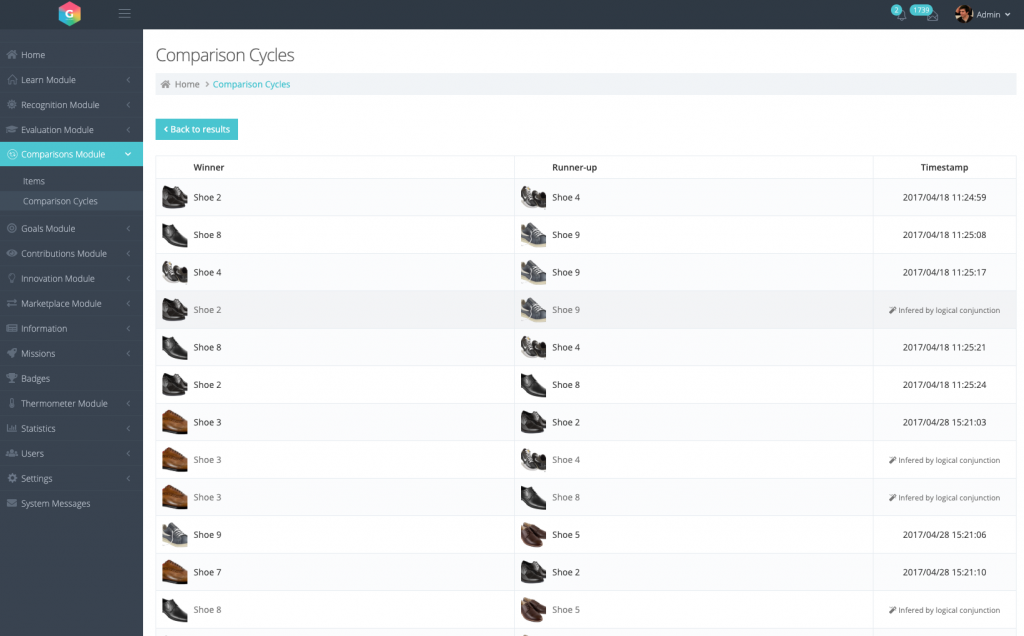 At the end of a comparison cycle you can view individual and group preference statistics as well as the different item rankings